Inhalt
Current situation regarding Covid-19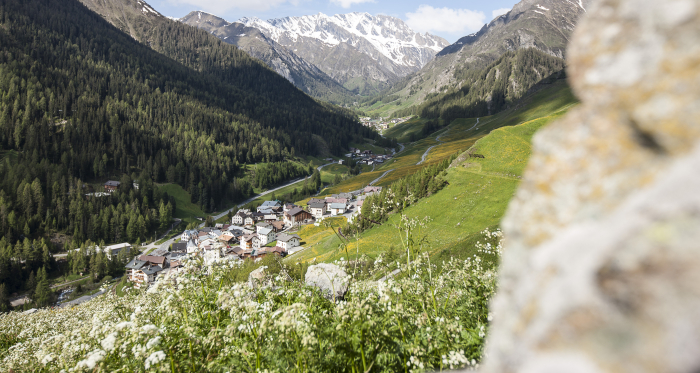 Information for our guests about the current situation regarding Coronavirus in the Samnaun Valley.
Status: 17 September 2021
Dear guests
Below you will find the most important information and regulations in connection with the coronavirus. All measures are aimed at reducing new infections with the virus.
For questions about your booking, please contact your host directly. You can make general booking enquiries in our online shop.
Entry into Switzerland - from 20.9.21
For people without a certificate:
A negative test (antigen or PCR; no self-tests) must be presented by:
Persons aged 16 and over who have not been vaccinated or have not recovered. 

After four to seven days, a further test carried out in Switzerland, which is subject to a fee, is required. The result of the second test must be sent to the competent cantonal office.
For persons with a certificate:
For vaccinated and recovered persons with a Covid certificate or other valid proof of vaccination or recovery, no testing obligation applies.
Form requirement for all entrants
All persons entering the country - vaccinated, recovered and negatively tested persons - must complete the entry form (Passenger Locator Form, SwissPLF). 
Covid certificate for persons vaccinated and recovered abroad
All persons who have been vaccinated abroad with a vaccine approved by the European Medicines Agency (EMA) and who are resident in or entering Switzerland can obtain a Swiss Covid certificate. The documents can be submitted electronically.
In a transitional phase until 10 October 2021, all foreign vaccination certificates (e.g. WHO vaccination certificate) are still valid for access to facilities or events requiring a certificate.
For details, please refer to the Switzerland Tourism newsletter.
All cantonal contact points are listed on a federal website. Details are currently being worked out at federal and cantonal level - we will keep you informed.
Risk countries
For countries and regions (source: Federal Office of Public Health) where virus variants of concern for Switzerland are prevalent, certain further restrictions apply. For further information, please refer to the website of the Federal Office of Public Health.
Transit
Transit through Austria and Italy is possible without restrictions. 
Return journey
Please note any restrictions in your country of origin for your journey home from Switzerland.
Restaurants and Bars
The restaurants and bars are open.
Indoor area
The certificate requirement applies in indoor areas of restaurants, bars and clubs.
Restrictions such as compulsory seating, capacity restrictions and the obligation to register guests are lifted in these indoor areas.
Outdoor areas (terraces)
No compulsory certification, but businesses are free to demand certificates from their guests. If no certificates are required outside, the minimum distance of 1.5 metres between groups must be maintained or effective barriers must be installed.
Registration of guest data is not necessary.
Hotels
In all hotels, only the hotel stay incl. check-in and transfer to the room is exempt from the certificate obligation. For access to the hotel restaurant, the breakfast room, the dining room, the hotel bar, the wellness area, etc., however, the Covid certificate is mandatory and must be checked. This also applies if these are used solely by hotel guests.
In all zones where no certificate is required, masks and minimum distances apply to all hotel guests - regardless of whether they have a certificate or not.
Holiday flats
The regulations for private meetings apply.
Campsites
No certificate requirement applies at campsites.
In general indoor areas the obligation to wear a mask applies. For catering or other special offers on campsites, the respective regulations apply.
Discotheques and dance halls
In discotheques and dance halls the certificate obligation applies.
no restrictions on the number of guests
there is no obligation to wear a mask
the contact details of all guests are collected
Tourist offer
Offers such as wellness and leisure pools, museums, libraries, the outdoor and indoor areas of leisure businesses and sports facilities as well as sports and fitness centers are open.
A certificate is compulsory in museums, libraries, fitness centres, climbing gyms and indoor swimming pools.
The Alpenquell Spa  is open. There is a certificate requirement.
The the Silvretta Arena Samnaun/Ischgl mountain railroads are in operation.
CH side: No certificate obligation.
For mountain railways, the regulations of public transport apply and thus the obligation to wear a mask in closed railway cabins and the interiors of stations.
Closed railway cabins may only be loaded to 2/3 of their capacity
When crossing the national border at Viderjoch, additionally observe the Covid-19 compliance of the Silvrettaseilbahnen in Ischgl. In Austria, the 3-G rule applies when visiting restaurants. This means that you must either be vaccinated against Covid-19 or have a rapid test that is not older than 48 hours, or have recovered from a corona disease.
Retail trade and services
The stores are open. To the shops.
Retail trade and personal services (such as hairdressers, therapeutic services and counselling services) are not subject to compulsory certification.
Events with audience
The certificate obligation applies to
Indoor events with more than 30 persons (concerts, theatres, cinemas, sporting events, private events such as weddings in publicly accessible venues)
outdoor events with more than 1,000 people.
Organisers may issue a certificate requirement even if it is not mandatory.
The certificate obligation does not apply
indoors: if a maximum of 30 people are present and it is an association event or permanent group whose members are known to the organiser and the capacity of the room is only used to two-thirds of its capacity and masks are compulsory and no food or drink is consumed
for religious events or funerals up to 50 persons
events for the formation of political opinion up to 50 persons
for private events for up to 30 persons which do not take place in publicly accessible rooms
outdoors: for public events with less than 1,000 persons.
Events requiring a certificate may dispense with the other protective measures (e.g. compulsory wearing of masks).
Events without compulsory certification (outdoors)
are limited to a maximum of 500 persons (with compulsory seating: 1,000)
may not exceed two-thirds of the capacity of the facility
the visitors are not allowed to dance
Religious events and events for the formation of political opinion up to a maximum of 50 people are exempt from the extended obligation to obtain a certificate.
We collect your contact details for the vacation tips. Under this overview you will find all vacation tips. Some holiday tips are subject to compulsory certification; this is indicated in the respective advertisements.
Private events
A maximum of 30 people indoors or a maximum of 50 people outdoors are still permitted at private meetings (with family and friends in areas not open to the public).
The certificate obligation does not apply to
public transport, including mountain railways
retail trade
personal services, such as hairdressing salons, therapeutic and counselling services (e.g. banks or information centres)
private events in private premises for up to 30 people
religious events and events for the formation of political opinion up to a maximum of 50 persons
meetings of parliaments and municipal assemblies
services provided by public authorities
catering services in social contact points (e.g. street kitchens indoors)
Where no compulsory certification is introduced, the existing measures apply (e.g. compulsory wearing of masks in publicly accessible rooms).
Obligatory wearing of masks
In Switzerland, persons over the age of 12 are required to wear masks in publicly accessible indoor areas that are not subject to compulsory certification. The obligation to wear masks also applies in the retail trade, public transport and mountain railways. It remains important to maintain a minimum distance of 1.5 metres and to observe the hygiene rules in order to prevent new infections from the coronavirus.
Covid 19 tests in Samnaun
You can find an overview of the various test options here. On the website of the Federal Office of Public Health you can also do a corona check, which helps you to assess whether a test is useful.
Bergpraxis Samnaun is authorised to rewrite certificates issued outside Switzerland and the EU. In accordance with the requirements of the FOPH and the canton of Graubünden, certificates of persons issued with a vaccine approved in the EU can be rewritten. This can also be done before the guest's arrival so that entry into the EU goes smoothly.
Behavioral recommendations of the Federal Office of Public Health
The recommendations of the Federal Office of Public Health regarding keeping your distance and hygiene still apply. 
Clean & Safe - your health is important to us
The establishments have a protection concept with concrete measures to protect the guests and employees and to enable you to have a pleasant stay. This is communicated with the new Clean & Safe label of the Swiss tourism organizations. The guest information Samnaun also has the label.
See you soon in Samnaun!
We look forward to welcoming you soon in the vacation region Samnaun and wish you a wonderful vacation.
Your team of the vacation region Samnaun