Downhill - Trail Viderjoch - Idalp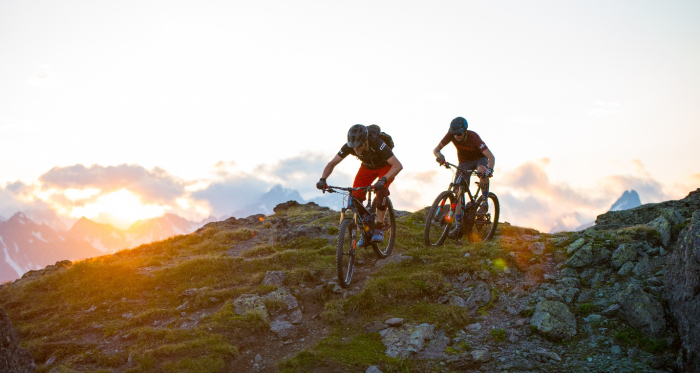 4 Bilder anzeigen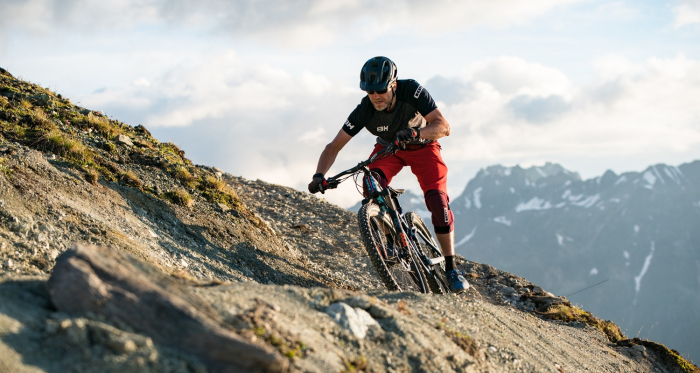 Jumps and steep turns provide thrills, but are also feasible for ambitious beginners. The obstacles can easily be steered around. Impressive panoramic view.
---
Start
Flimsattelbahn mountain station
Koordinaten
46.98043, 10.33948
Beschreibung
Mit der Flimsattelbahn kommt man zu den Ausgangspunkt Viderjoch, wo der Trail in Richtung Idalp startet. Der Trail ist für ambitionierte Anfänger und Fortgeschrittene geeignet. Während die Anfänger es eher etwas gemütlich angehen, können die fortgeschrittenen Fahrer richtig Gas geben über einige Hindernisse und Steilkurven. Die ausgezeichnete Weitsicht auf dem Viderjoch reicht von den Paznauner Gipfeln im Norden bis zu den Ötztaler Alpen im Süden. Auf der Idalp lässt sich der Trail gut mit dem Paznauner Taja-Trail kombinieren, der weiter Richtung Ischgl führt, oder man fährt über den Kiesweg wieder zurück zum Ausgangspunkt auf dem Viderjoch. Am besten ist es, mit der Flimsattelbahn zurück zum Ausgangspunkt zu fahren und den Trail gleich nochmals fahren. Zurück nach Samnaun geht es ab dem Viderjoch mit dem Trail 697.
Geheimtipp
Stop at the Restaurant Alpenhaus
Sicherheitshinweis
The tour has been assessed in favourable weather conditions. It is imperative that the current weather conditions and weather forecasts are taken into account before starting the tour. This tour requires a certain level of riding safety, balance and technical riding skills.
Emergency call:
144 Emergency call, first aid
112 International emergency call
Show consideration when crossing and overtaking hikers. Most of the mountain bike routes in Graubünden run on single trails that are also signposted as hiking trails. Hikers always have the right of way.
Wegbeschreibung
With the Twinliner in Samnaun-Ravaisch to Alp Trider Sattel
To the valley station of the Flimsattelbahn
Flimsattelbahn to Viderjoch
From Viderjoch and then to Idalp