For shining children's eyes
Wooden ball track
The wooden ball rolls through the ball track and through various obstacles, time passes in a flash while playing.
Directly at the mountain station of the double-decker cable car on the Alp Trider Sattel stands the wooden ball track. Both the balls and the ball track itself are made of wood. In the process, the wooden balls pass through various obstacles. Your children will be thrilled and forget the time watching the wooden balls.
Balls can be bought for CHF/EUR 2 at the Alp Trider Sattel.
Also at the mountain station on Alp Trider Sattel, there is the lookout point with a telescope and benches to sit on, as well as various experience stations with exhibits and information about native animals and plants.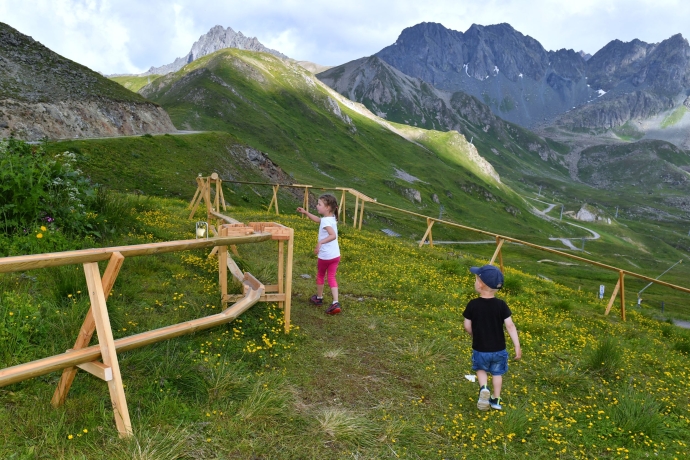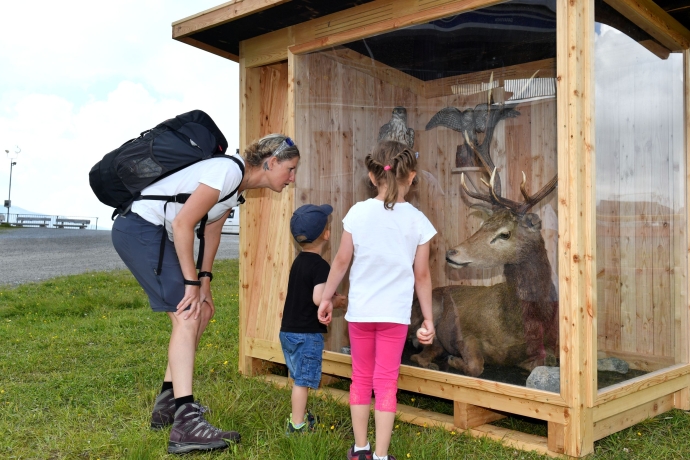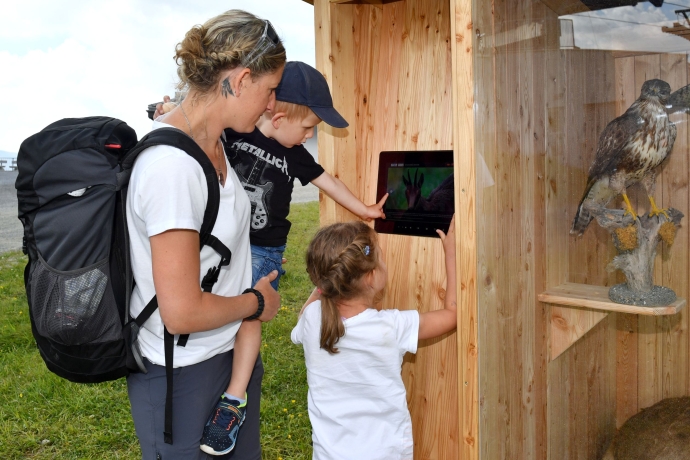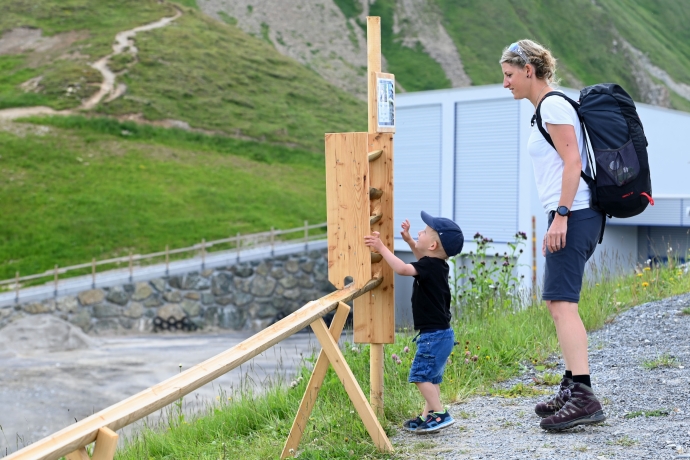 8 Bilder anzeigen