Perfect care
Learn to ski in the Kinderland Samnaun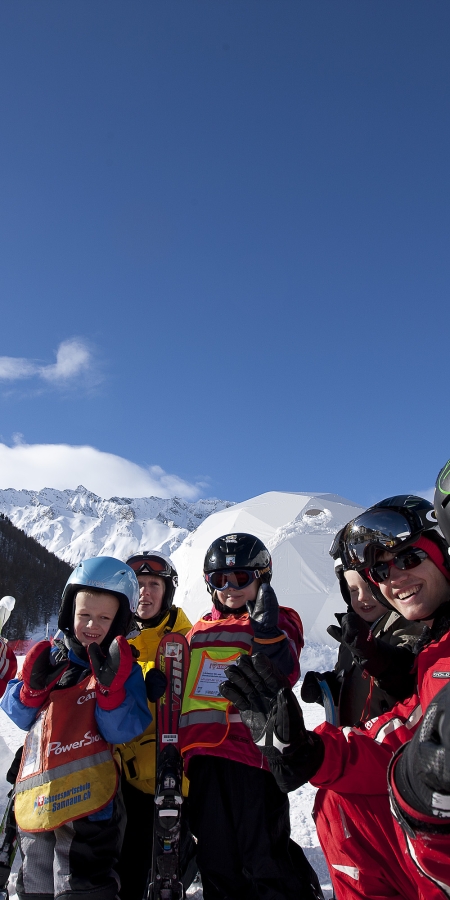 The Kinderland Samnaun offers ideal conditions and perfect supervision for ski beginners. Children and also bigger newcomers learn to ski in Samnaun between oversized bellflowers, asters or arnica - maybe the beginning of a new passion?
A WinterFlowerDream: The Apollo butterfly, star of the alpine butterflies, naturally sleeps in winter. But he dreams of the Samnaun mountain meadows with their colorful flowers and seductive scent. In the new Winterland, this dream landscape comes to life. Even the lift stations are submerged in meadow slopes. Three magic carpets, adventure facilities and a heated tent offer unlimited fun in the snow.  
Three magic carpets and the Musella platter lift offer unlimited fun in the snow. The Kinderland and the Musella lift are generally open during the main winter season. Already in the early and late season, there is an additional magic carpet and a platter lift with easy terrain for snow sports beginners on the Alp Trida, ideal for getting started in winter sports.
The prices for the use of the Musellalift can be found on the page with the ski pass prices. 
 
Impressions of the Kinderland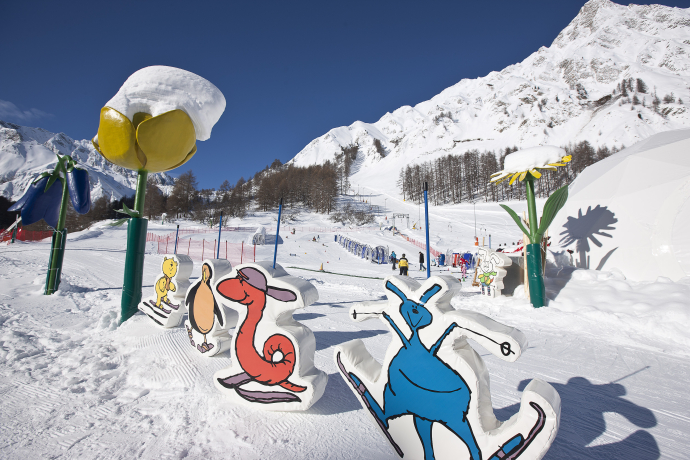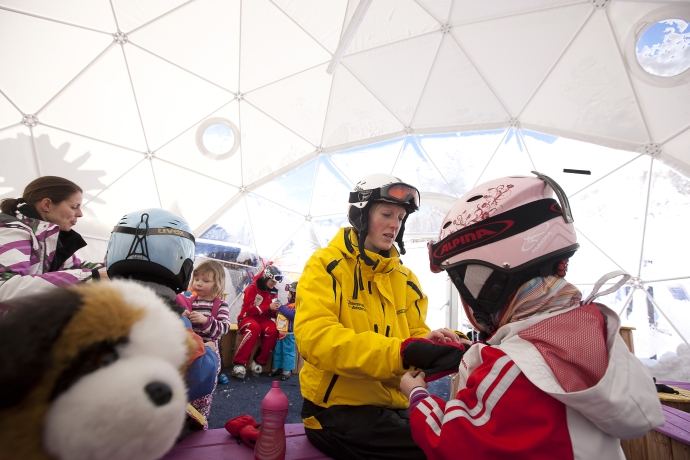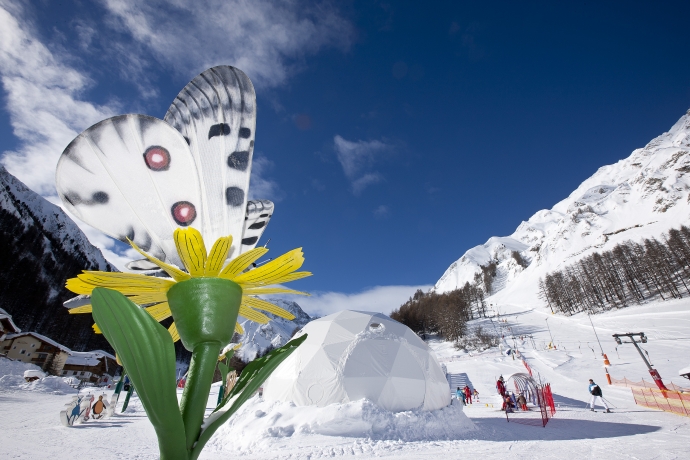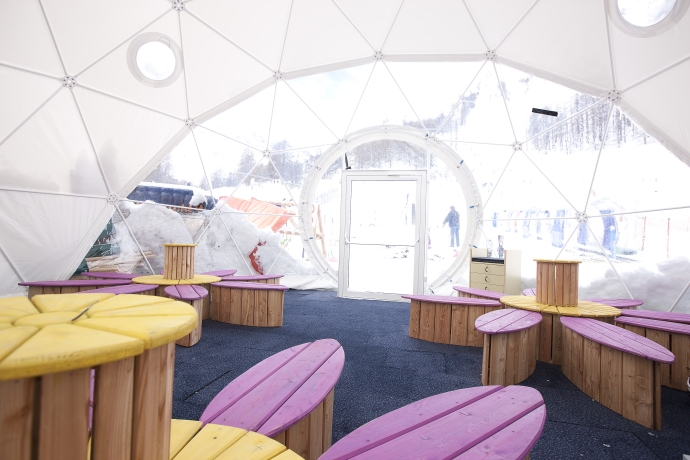 5 Bilder anzeigen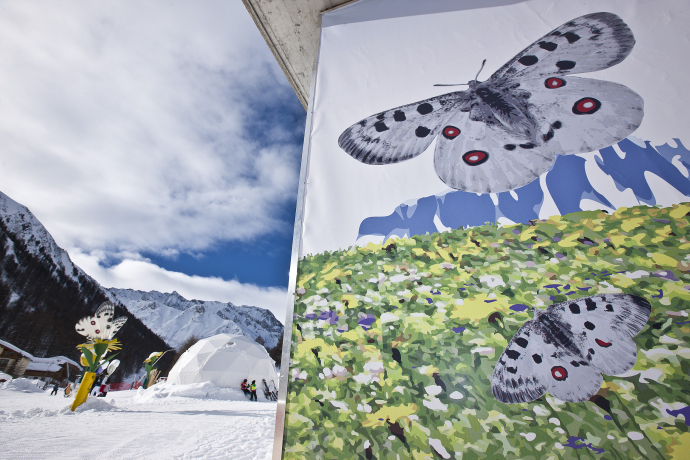 The Kinderland is located on the Musellahang in Samnaun village.