Thank you for your loyalty!
Regular guest honors in Samnaun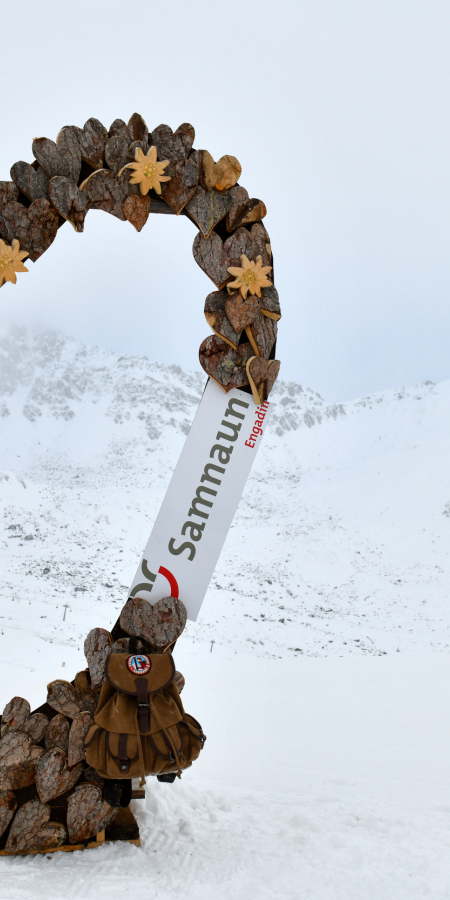 For our regular guests and their hosts, a regular guest aperitif takes place every week. The regular guests receive a small gift as a thank you for their loyalty.
Many thanks for your loyalty!
Regular guests feel connected with the Samnaun valley and like to come "home" to Samnaun during their holidays. Thanks to the authentic word-of-mouth advertising the regular guests are also priceless advertising media for Samnaun. About 70% of Samnaun visitors are regulars.
More information
The regular guest honours take place every Wednesday in winter and every Thursday in summer as part of the guided tour of the valley museum.
Regular guests are honoured every 10 years, i.e. after 10, 20, 30 etc. years in Samnaun. years in Samnaun. The stay is usually one week or longer. It is the years that count, not the number of stays in the case of several stays per year.
Guests can also be honoured if they stayed with different hosts in Samnaun valley.
The registration for the regular guest honouring takes place via the host with us. Please contact your host.
Manfred and Juliane Theile and Wesser - 40 years
Family Kowalski - 20 years
Jan Lies - 10 years
Ernst and Lilly Frischknecht - 40 years
Renate and Bernd Von Beuningen - 20 years
Evelyne Wisard - 10 years