Discgolf-Parcours in Samnaun Dorf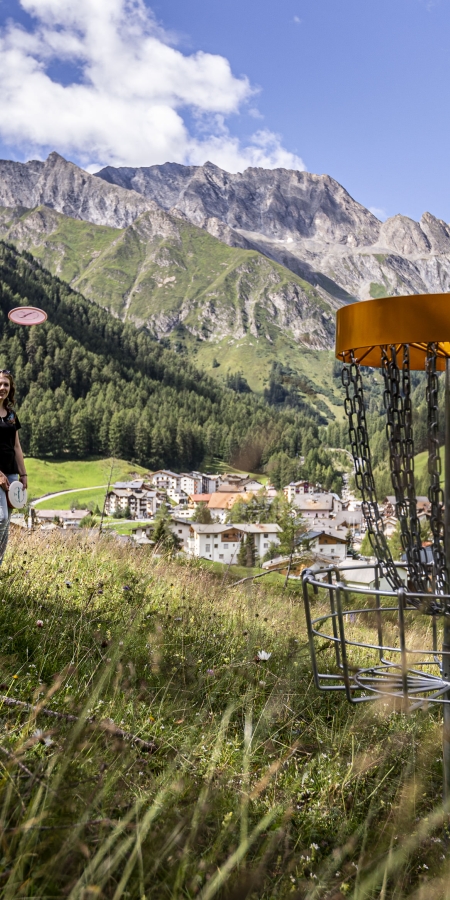 Discgolf is a game with Frisbee for everyone. The disc golf course at the Vitaparcours in Samnaun village consists of 18 lanes, the course on the Alptrider Sattel of 9 lanes. The facilities are freely accessible. 
With the frisbee through the forest
The game

The aim of disc golf is to hit the target basket with the Frisbee from the tee with as few throws as possible. The player with the fewest throws wins. 
The two courses in Samnaun
The course designers of Anders Golfen have designed the two courses in Samnaun. The Discgolf Vitaparcours consists of 18 holes, idyllically situated in the sparse forest between Samnaun village and Samnaun-Ravaisch. The Discgolf Sattel has 9 holes and leads over the gentle hills near the Alptrider Sattel. 
The lanes are between 30 and 129 meters long, for beginners as well as for experienced players the fun is guaranteed.
Duration
A round on the Discgolf Vitaparcours with 18 holes takes around 90 minutes, depending on the number of players. The round can also be shortened; for the short round with 12 holes, holes 1 to 6 and 13 to 18 are played. There is now a direct route from the valley station of the mountain railways to the Discgolf Vitaparcours, where you start with hole no. 11 and complete the course in a clockwise direction. 
The round on the disc golf Sattel with 9 holes takes about 40 minutes.
Frisbee rental
Frisbees can be rented at the guest information, at the mountain railway ticket office (valley station) and at the sports center on the Alptrider Sattel. The the deposit is CHF/EUR 10.
Result sheets can be obtained at the same places. Alternatively, we recommend recording the results via the free UDisc app.
Season
The season lasts from May to November for the Vitaparcours disc golf course.
The Alptrider Sattel disc golf course is open from July to mid-October, if snow conditions permitting.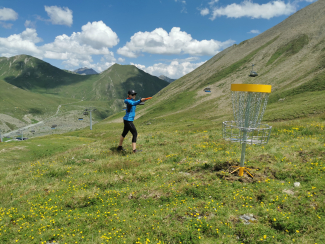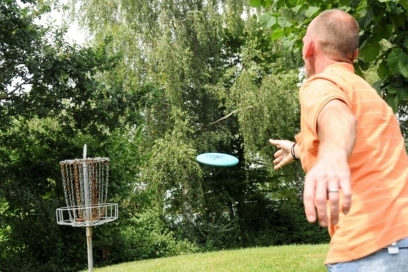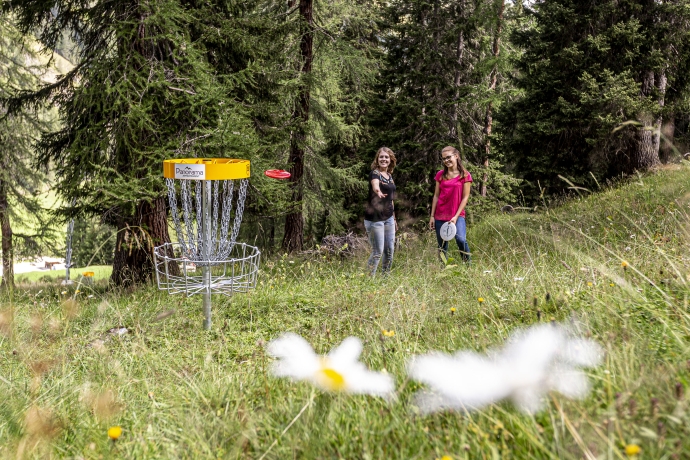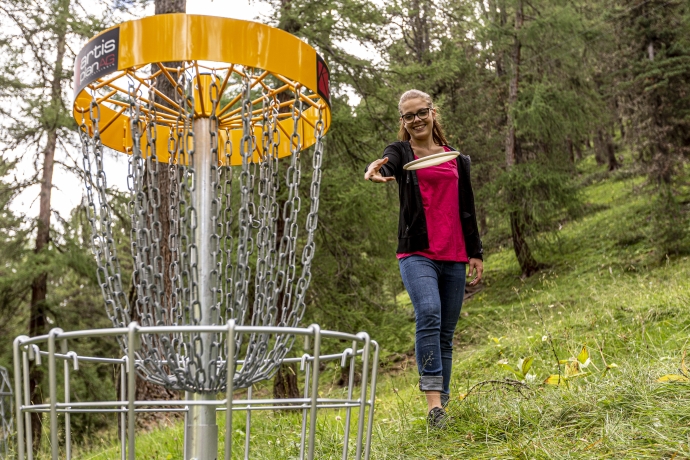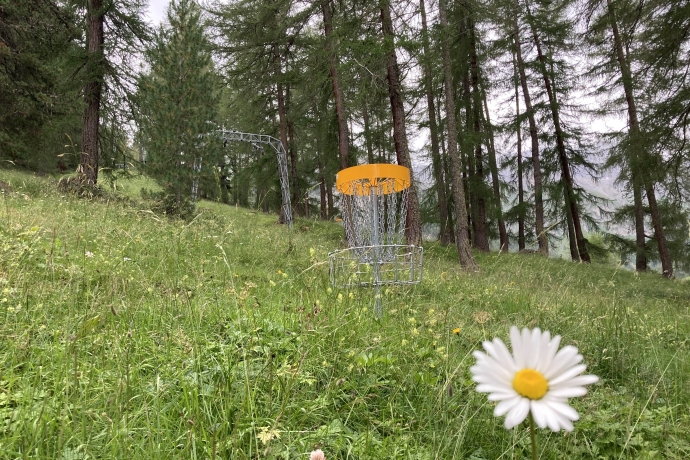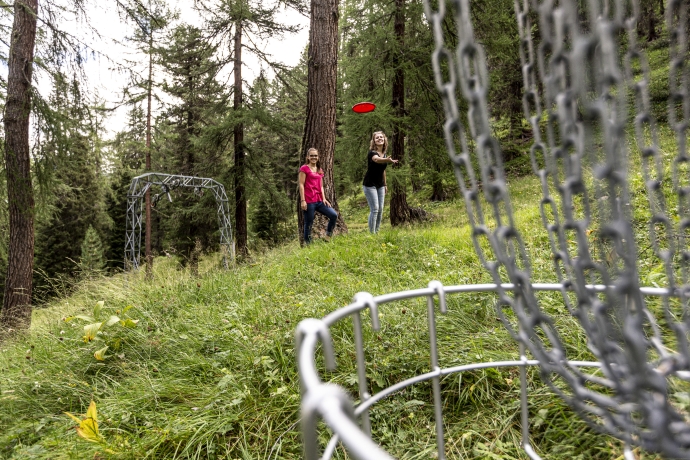 5 Bilder anzeigen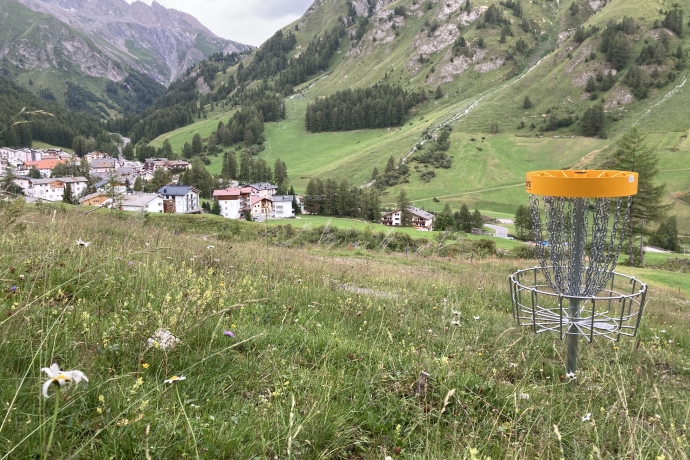 The basic rules 

1. consideration for walkers, fellow players, animals, plants, trees and all other facilities.
2. each player has to make sure before (!) his throw that nothing and nobody crosses his path when he wants to throw.
3. the start is from the drop. The game continues from where the throw has landed. The game continues in this way until the basket is reached.
4) The player who has taken the fewest throws on the previous lane always starts at the discard.
5. after the throw-off, the player who is farthest from the target continues to play. Even if he needs some more throws than his teammates.
6. after hitting the basket, the number of throws is noted and it goes to the next lane. Whoever has needed the fewest throws after finishing all lanes is the winner.
Use at your own risk, good shoes recommended.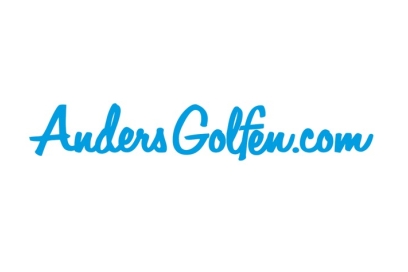 The course designers of Anders Golfen have planned the disc golf course in Samnaun.