Ideal conditions for model pilots
Slope sailing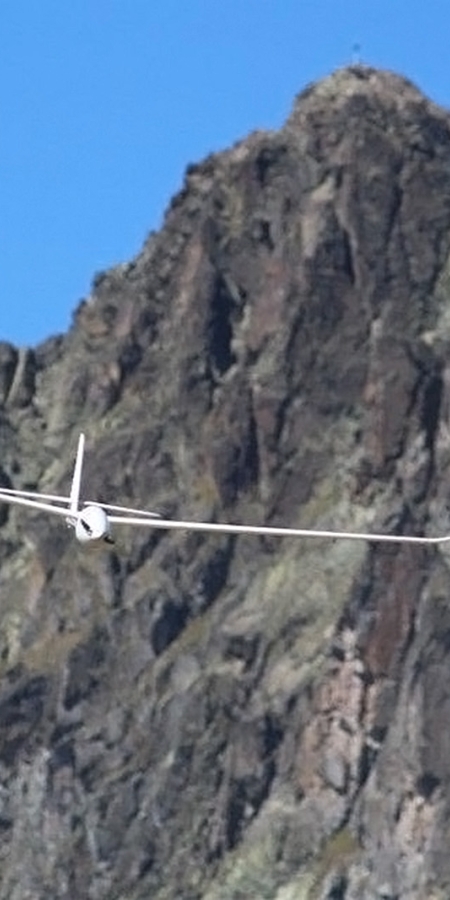 Good thermal conditions and two take-off and landing sites offer excellent flying conditions for model pilots and hang gliders in Switzerland.
Slope flying area Chè d'Mot
The slope flying area is located in the meadow next to the Chè d'Mot, the wooded hill with the four cable car pylons. The area can be reached on foot or by car.
The slope faces south. Thanks to a flat, grassy plateau, Chè d'Mot offers ideal landing conditions, even for less experienced pilots. The best flying conditions are later in the morning. The airspace is large enough so that several models can be flown simultaneously without danger.
| | |
| --- | --- |
| Height | 2019 m ü. M. |
| Slope orientation | South |
| Difficulty | Simple to medium |
| Landing possibilities | stone free, almost flat meadow |
| Flight Season | End of May until end of September |
| Suitable models | up to 5 m span |
| Best flight times | from later morning |
| Course Rules | on request from Klaus Walser (Tel. +41 81 861 83 83) |
| Directions | accessible by car* or on foot |
Slope flying area Alp Trider Sattel
The flying site at Alp Trider Sattel is located at an altitude of 2500 m above sea level. It is situated directly at the mountain station of the double-decker cable car, next to the machine hall on the hiking trail in the direction of Piz Munschuns. The slope can be used for north and south winds. The take-off point remains the same for both wind directions. The landing field is laid out in a north-south direction, which allows landing against the wind. The terrain slopes moderately steeply to the north and south and is easily accessible.
| | |
| --- | --- |
| Height | 2496 m ü. M. |
| Slope orientation | South |
| Diffuculty | medium to difficult |
| Landing possibilities | grassy landing field with some stones, next to it wavy, stony meadow terrain |
| Flight Season | June to end of September (depending on snow conditions) |
| Suitable models | up to 3 m span |
| Best flight times | from later morning |
| Course Rules | on request from Klaus Walser (Tel. +41 81 861 83 83) |
| Directions | with the double-decker cable car* up to the Alp Trider Sattel |
| More | On the south side of the machine hall, in the basement, there is a storage for ski slope accessories, which serves as a shelter for models. On the outside of the hall there are sockets where a charger can be connected. |
Contact and further information
Klaus Walser
Dorfstrasse 47
7563 Samnaun Dorf
+41 81 861 83 83
info@camona.ch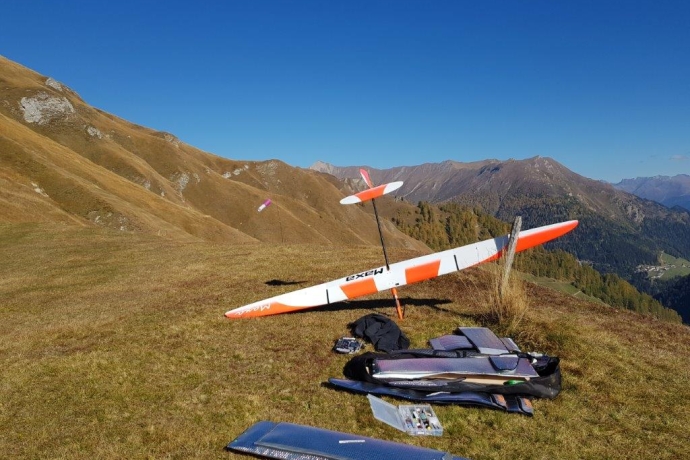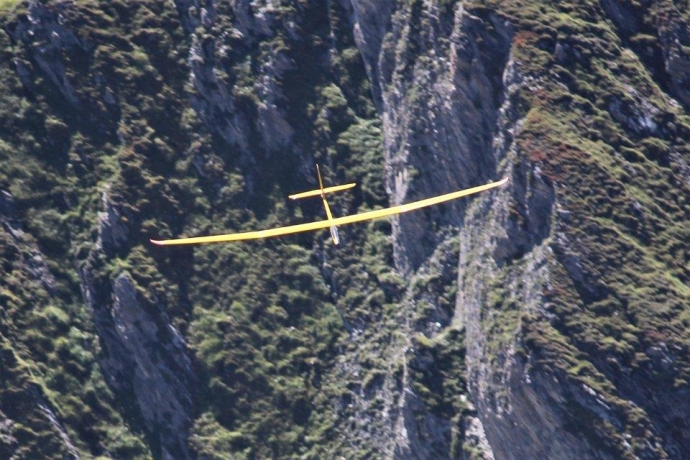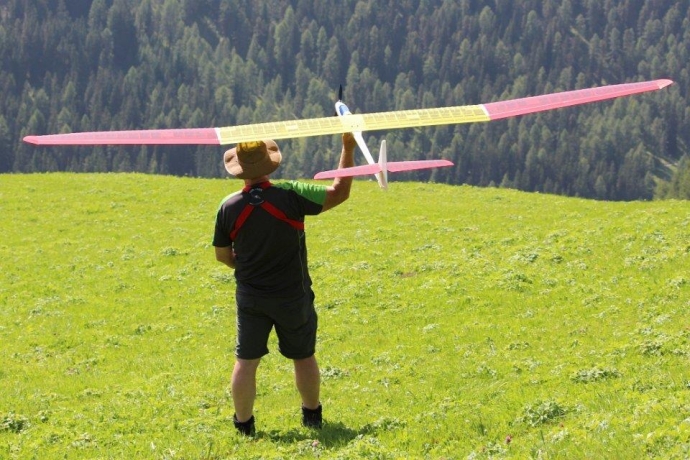 8 Bilder anzeigen