Off to pleasure
Sledding in Samnaun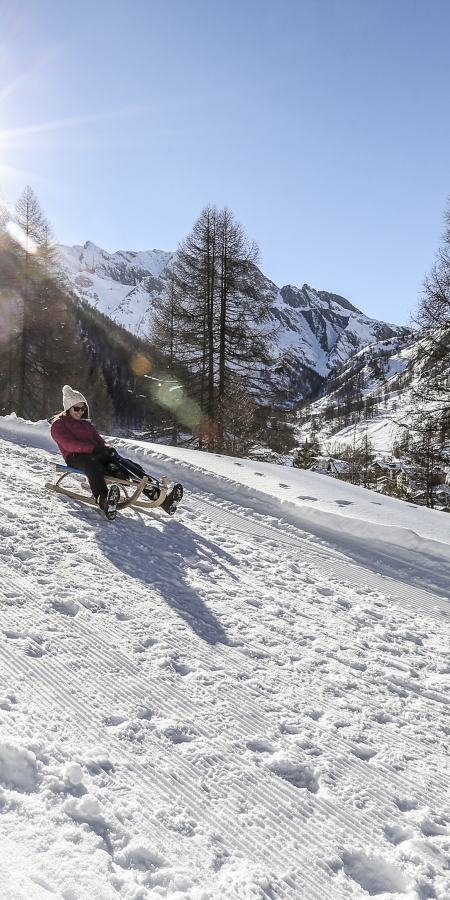 We first have to earn the exhilarating descent on the Samnaun toboggan run. We trudge through the snow near Samnaun village, up through the mixed forest, past the Motta Saltuorn forest hut and on to the vantage point above Val Motnaida. Once again we enjoy the panorama in peace before we sit grinning on our sledges. Now we're off: 2.8 kilometers and about 300 meters of altitude difference downhill lie ahead of us.
Opening hours
The toboggan run is always open when the snow conditions are good, the weather is fine and the avalanche situation permits. In the evening the tobbogan run is not lit. Information on opening conditions can be found in the infrastructure report (PDF) 
Equipment 
Good shoes with a good profile so that you can brake well. Ski boots are not recommended, otherwise the snow will hit your face when braking. A ski helmet is recommended. 
Safety 
Watch out for yourself and other sledders and sled on sight so you can stop at any time.  
Sled rental 
You can hire sledges from the following shops in Samnaun:  
Zegg Sport & Mode 
Hangl's Sport & Mode 
Hotel Bündnerhof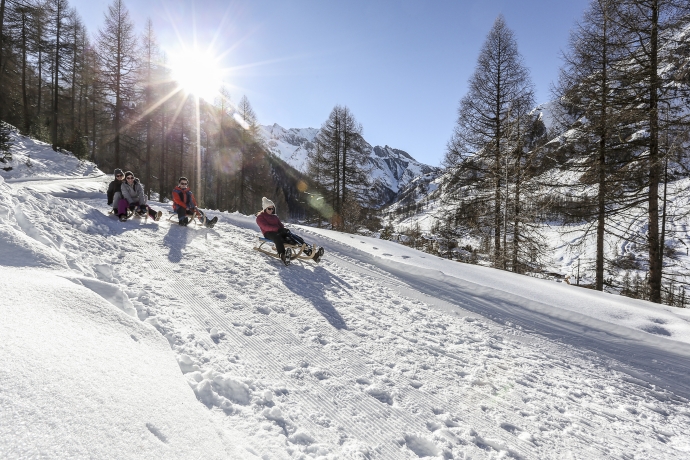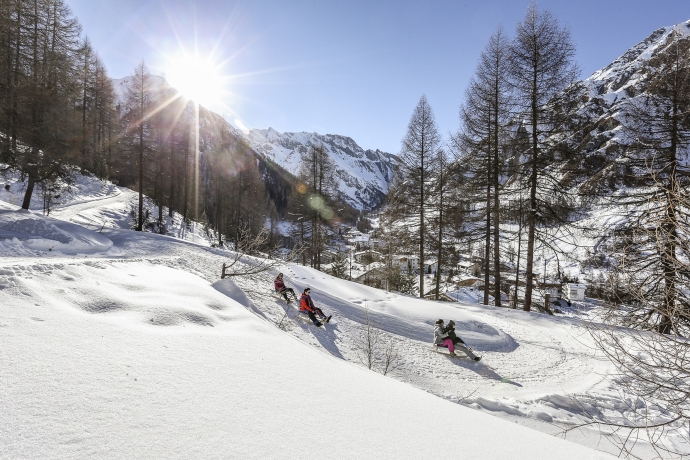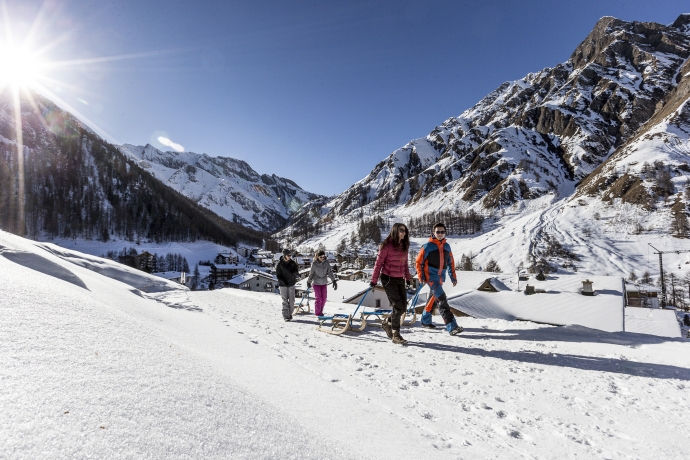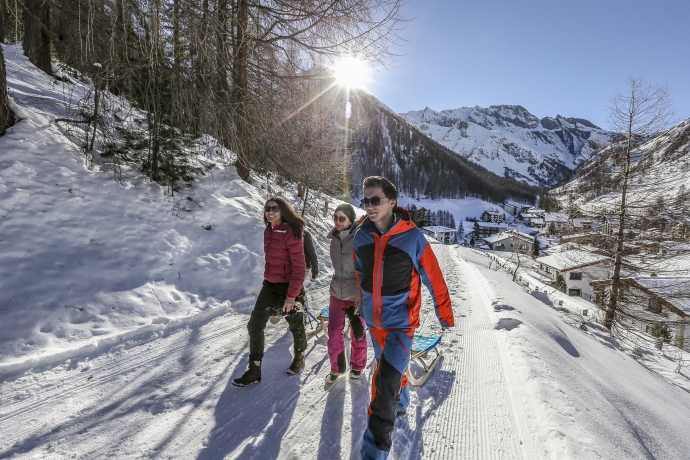 6 Bilder anzeigen