Bathing fun & sauna area
Alpenquell Spa Samnaun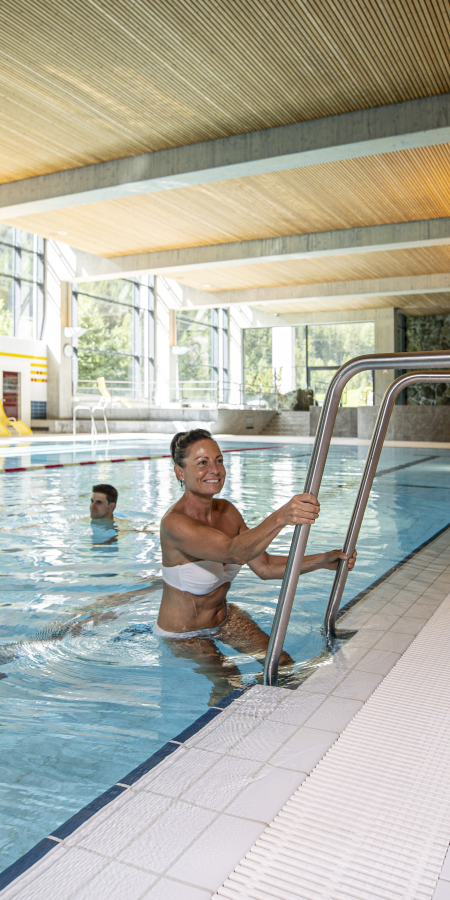 A refreshment or hot relaxation after a day of skiing, or when raindrops make a mountain adventure impossible, then the Alpenquell adventure pool in Samnaun-Compatsch is a perfect alternative. A large swimming pool, whirlpools and massage jets, an ice-cold spring water shower, a steam bath and a sauna area with panoramic views await you. Also on offer is solariums.
Leisure pool
Multi-purpose pool for swimmers and non-swimmers (187 m² & 27°C), a fun pool with bubble beds and a waterfall (33°C), cold water pool with waterfall, children's wading pool, eucalyptus steam cabin, whirlpool (37°C) and sunbeds.
Sauna world
Finnish sauna (95°C), Swiss pine ecological sauna (55°C) and infrared sauna, large steam bath, relaxation room with stunning panoramic views of the Piz Ot plus, open air area, frozen fog walkway | Admission to SaunaWelt from the age of 16. On Wednesday also for families with children from 7 years.
| | | |
| --- | --- | --- |
| 24 November 2022 - 1 May 2023 | daily from 1:00 pm - 9:00 pm | |
| 2 May - 15 June 2023 | Bath closed | |
| 16 June - 15 October | daily from 1:00 pm - 8:30 pm | |
| 16 October - 29 November | Wed till Sun 1:00 pm - 8:30 pm | Mon/Thu closed |
Without guest card: Alpenquell Spa
| | 2 hours | Day ticket |
| --- | --- | --- |
| Adults | 14.00 | 19.00 |
| Children 6–16 years | 10.00 | 12.00 |
| Evening Card | 11.00 | |
| | Adults | Children 6–16 years | Evening Card |
| --- | --- | --- | --- |
| 2 hours | 14.00 | 10.00 | 11.00 |
| Day ticket | 19.00 | 12.00 | |
Without guest card: adventure pool including SaunaWorld
| | 2.5 hours | Day ticket |
| --- | --- | --- |
| Adults | 22.00 | 26.00 |
| Children 6–16 years | 15.00 | 17.00 |
| Evening card | 18.00 | |
| | Adults | Children 6–16 years | Evening card |
| --- | --- | --- | --- |
| 2.5 hours | 22.00 | 15.00 | 18.00 |
| Day ticket | 26.00 | 17.00 | |
With guest card (winter season): Alpenquell Spa
| CHF | 2 hours | Day ticket |
| --- | --- | --- |
| Adults | 12.00 | 17.00 |
| Children 6–16 years | 9.00 | 11.00 |
| Evening card | 9.00 | |
| CHF | Adults | Children 6–16 years | Evening card |
| --- | --- | --- | --- |
| 2 hours | 12.00 | 9.00 | 9.00 |
| Day ticket | 17.00 | 11.00 | |
With guest card (winter season): Alpenquell Spa including SaunaWorld
| | 2.5 hours | Day ticket |
| --- | --- | --- |
| Adults | 20.00 | 24.00 |
| Children 6–16 years | 14.00 | 16.00 |
| Evening card | 16.00 | |
| | Adults | Children 6–16 years | Evening card |
| --- | --- | --- | --- |
| 2.5 hours | 20.00 | 14.00 | 16.00 |
| Day ticket | 24.00 | 16.00 | |
Contact
Alpenquell Erlebnisbad 
CH-7562 Samnaun-Compatsch
Phone +41 81 868 57 07
info@alpenquell.ch
www.alpenquell.ch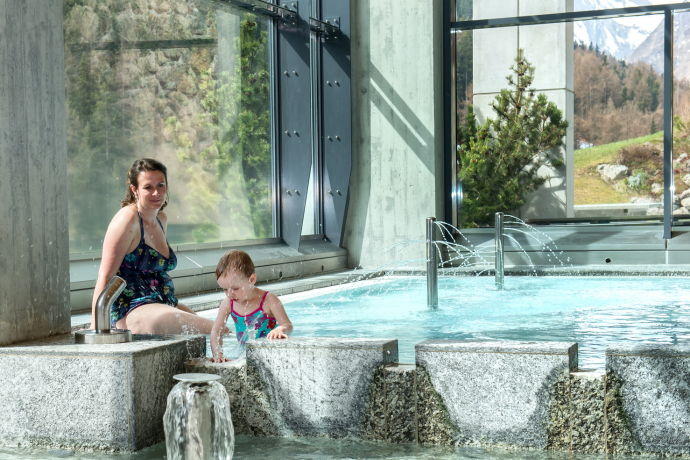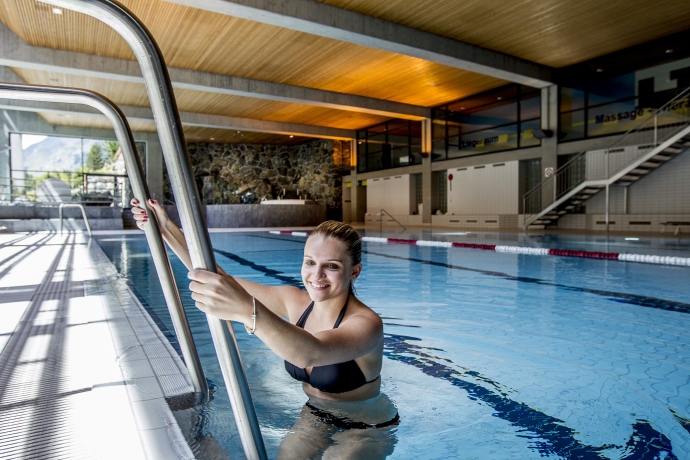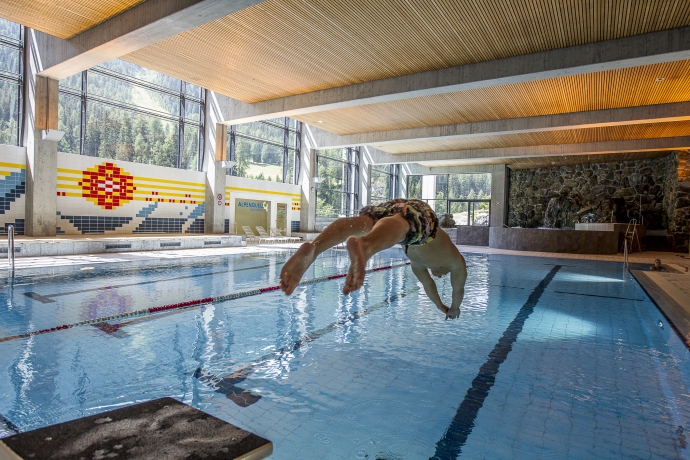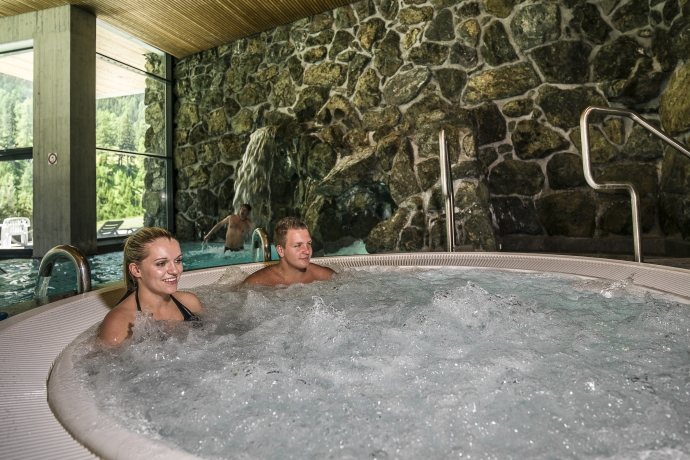 17 Bilder anzeigen