Einer der längsten Snowparks Europas
JEEP® Snowpark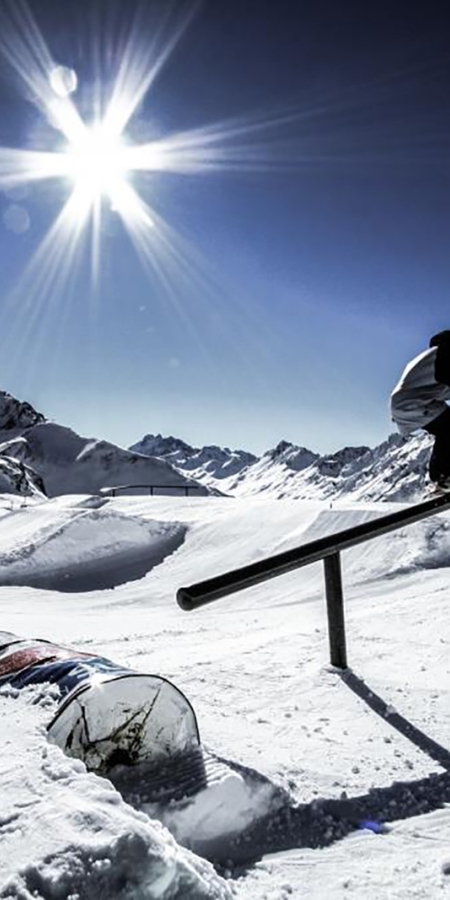 With numerous rails, boxes and obstacles, the Ischgl Snowpark powered by JEEP is guaranteed to offer something for everyone - from freestyle beginners who would like to get a taste of park air to pros. The comfortable 6-seater chairlift Velillbahn B1 brings park visitors back to the start. The Public Bag Jump helps to learn new tricks. In the cozy chill-out area next to the Bag Jump you can enjoy the sun and watch the others jumping.
Park area 1: All Fun
«All fun» is exactly what you can expect here. Multiple boxes, fun tubes and roller jumps guarantee 100% fun for everyone - beginner and pro alike.
Park area 2: Improve your Skills
If you've comfortably mastered your skills on the All Fun line, switch to Park area 2 Improve your Skills with its obstacles designed for advanced and pros. Try out and perfect new jumps safely with the airbag at the end of the run.
Funline: Get Stoked
The funline Get Stoked offers huge variety for everyone, with a mixture of ski and boarder cross elements such as steep curves, speed boosters and awesome jumps - all that and a whole lot of flow.
Downloads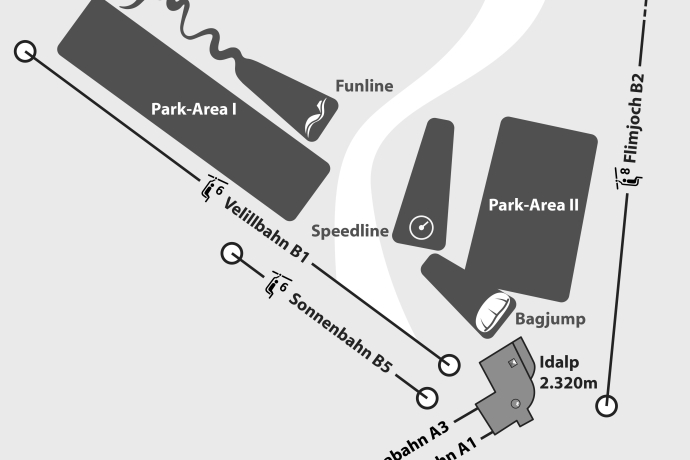 4 Bilder anzeigen