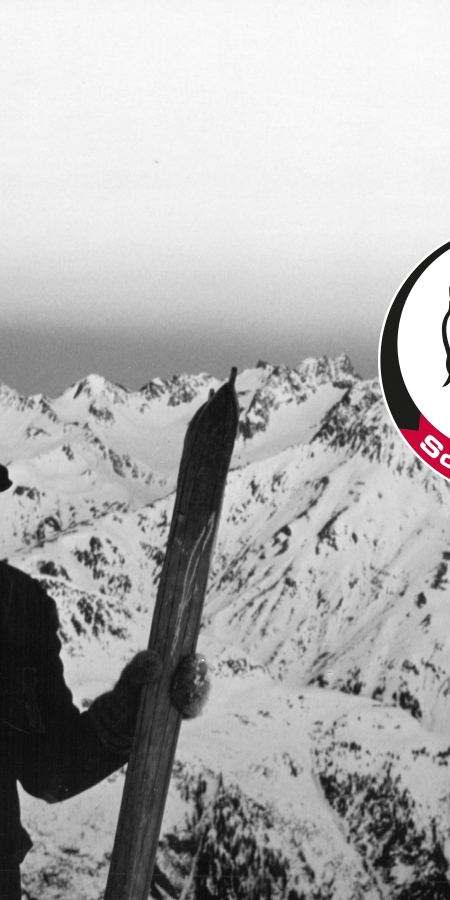 Use the mySamnuan app to track one of three Smuggler Runs and win attractive prizes daily.
How it Works
Download the free mySamnaun app (for iOS and Android) on your mobile phone and win attractive prices every day!
Track one of the three Smuggler Runs: Gold, Silver or Bronze with the mySamnaun app. The tracking feature works offline - ensuring that there are no roaming costs.
In order to participate in the competition and be eligible for the prize draw, participants must traverse all checkpoints of the chosen run on one day and in the correct order.  The checkpoints are displayed in the app; the app indicates with a vibration and beep signal the correct trails to each of the checkpoints.
The start and finish lines are located at the Twinliner L1 cable car valley station in Samnaun-Ravaisch or, alternatively, at the Fimbabahn A3 cable car valley station in Ischgl. Speed is not taken into account. The conclusion of the Smuggler's Run is the valley piste, number 60, down to Laret/Compatsch (Bronze run) or respectively, no. 80 down to Samnaun village (Silver and Gold runs). Stop the tracker at the end of your ski descent and your data will automatically be sent to the server and you will be entered into the prize draw.
Winners will receive a push message in the mySamnaun app. Prizes can be redeemed at the ticket office at the Bergbahnen Samnaun cable car station. Simply show the winner notification message on the mySamnaun app.
All successful participants entered into the prize draw have the chance to win one of the following prizes:
Every day at 5 pm: 1 Buff headband

Weekly: 1 smuggler's backpack

Main prizes: 1 weekend for 2 persons on the Spring Snow Festival with the following services:
- 2-day ski pass inclusive visit to the Spring Snow Festival
The main prizes will be drawn among all participants of the smuggler round in mid-April.
The smuggler rounds at a glance
| | Gold | Silver | Bronze |
| --- | --- | --- | --- |
| Horizontal length | | | |
| Slopes | 37.2 km | 25.0 km | 19.8 km |
| Webs | 24.6 km | 16.4 km | 20.4 km |
| Altitude meters | | | |
| Slopes | 6870 m | 4765 m | 3191 m |
| Webs | 6870 m | 4765 m | 5091 m |
| | Horizontal length | Slopes | Webs | Altitude meters | Slopes | Webs |
| --- | --- | --- | --- | --- | --- | --- |
| Gold | | 37.2 km | 24.6 km | | 6870 m | 6870 m |
| Silver | | 25.0 km | 16.4 km | | 4765 m | 4765 m |
| Bronze | | 19.8 km | 20.4 km | | 3191 m | 5091 m |