30 April 2024
Top of the Mountain Closing Concert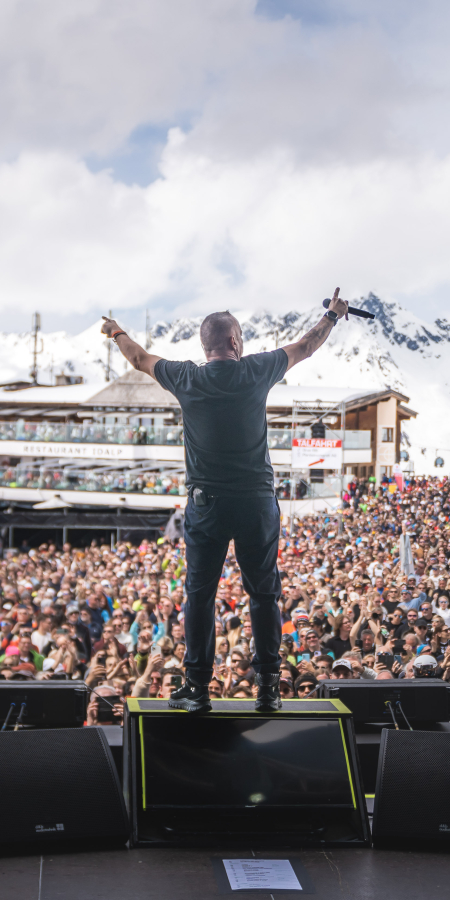 The crowning finale of the 2023/24 ski season.
Top of the Mountain Closing Konzert
Artist
to be announced
Date
Tuesday, 30 April 2024 at 1 pm
Place
Idalp (AUT) in the ski area
Admission | Ticket
There are only ski tickets including the concert. No other tickets are available on the day of the concert.
More informations and ticket purchase on ischgl.com
Winter season finale with Eros Ramazzotti
International superstar Eros Ramazzotti ended the Ischgl ski season with the legendary «Top of the Mountain Closing Concert». On April 30, 2023, the Italian pop-rock icon stood at an altitude of 2,320 meters on the famous Ischgl stage.
Eros Ramazzotti sands from 1 p.m. on the legendary Ischgl Stage. In the luggage of the 59-year-old multi-instrumentalist: classics like «Se Bastasse una Canzone», «Cose Della Vita» and «Adesso Tu». But the singer with the cuddly voice will also perform titles from his new album «Battito Infinito». His unmistakable vocal power provided in front of the backdrop of the snowy Silvretta Arena for a unique and guaranteed unforgettable concert experience.