Apartment Samnaun
Ferienwohnung Chalet Guardaval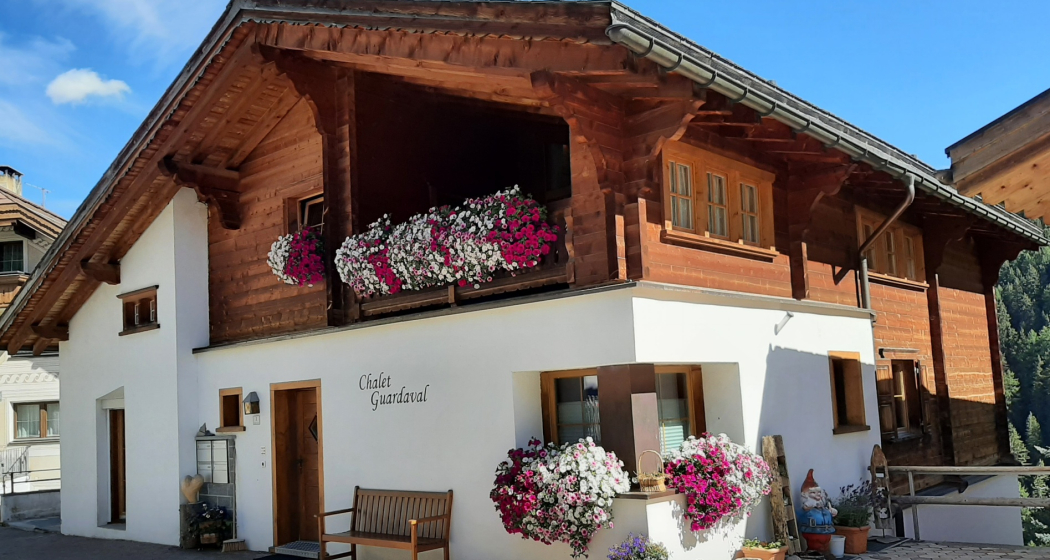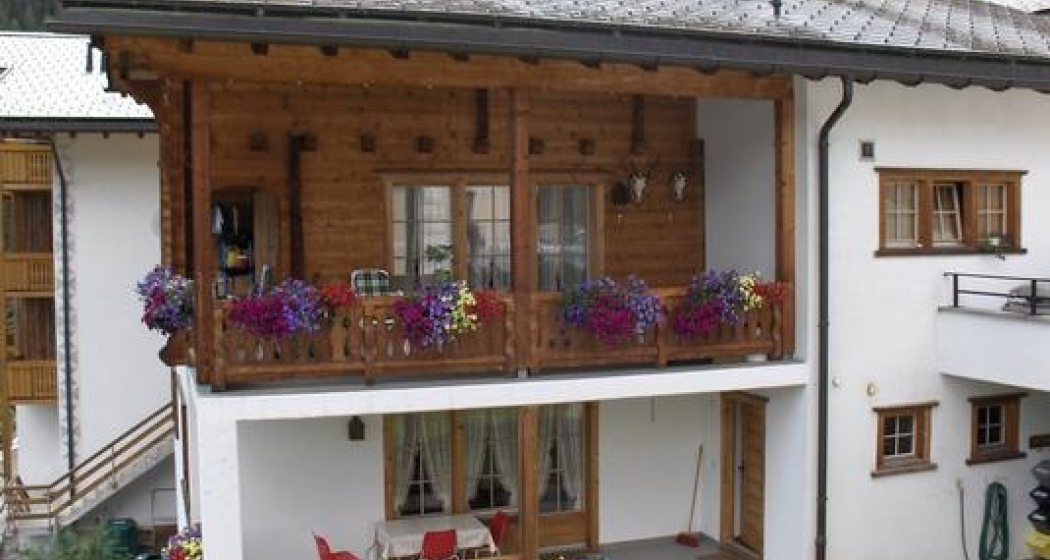 Ferienwohnung Chalet Guardaval
Untere Gasse 2, 7562 Samnaun-Compatsch
Beschreibung
The chalet Guarda Val is located in Samnaun / Compaccio the political capital of the municipality and of the valley.

Here you will find, for example, the municipality, the city Alpenquell or a listed late Gothic church St.Jakobus. The children go to school in this village. The Talbäckerei, Alpenquell, bowling alley and the post office are also in Compaccio. Compaccio can be achieved easily in winter by skis from Alp Trida / Alp Bella from. The descent ends 50 meters above the chalets. The ski - and local bus stop is 2 minutes away and leaves them free to the cable car or the fractions Laret, plan Ravaisch and Samnaun village.

Wegbeschreibung
Anfahrt
Contact Person: Ms. Petra Rechsteiner in EC Tel 0041 81 860 22 30

About Austria Samnaun is reached on the Inntalstrasse: via Landeck to pound, diversion Kajetansbrücke and via Spiss to Samnaun. In the summer of 2000, the Landecker tunnel was opened to traffic. Thus, Landeck can drive around comfortably and quickly. The Vereina is the built in late 1999 train connection between Klosters and Lavin / Lower Engadine. Thanks to the Vereinatunnel the journey time from Zurich to Samnaun by public transport shortened by 2 hours. Vereina Info: www.vereina.ch access road to the chalet Guarda Val: From the junction Compaccio you drive along the Compatscherstrasse which in the lower alley leads. The chalet is located in the Lower Lane No. 2 and is the third house on the right side of the road from the junction Compaccio.