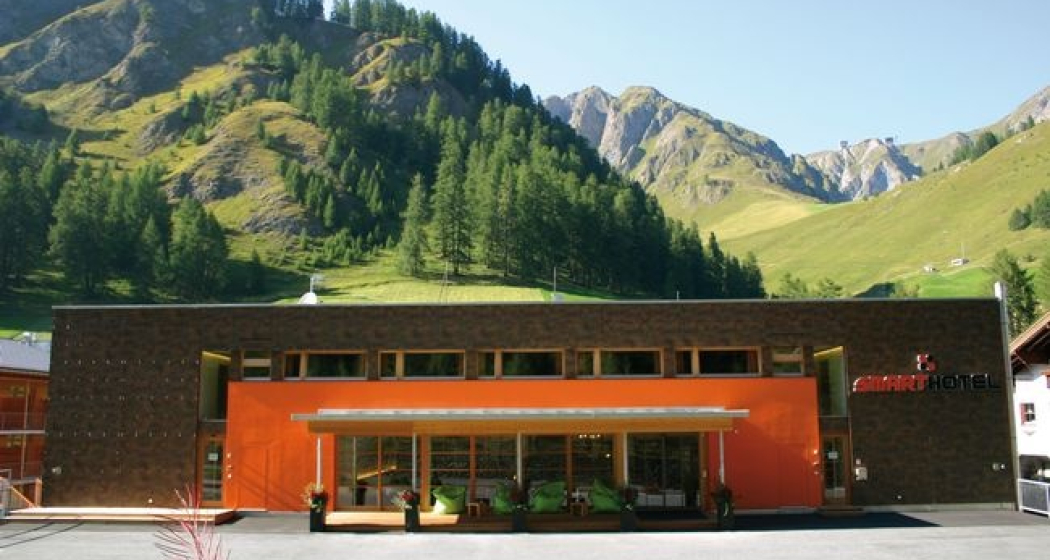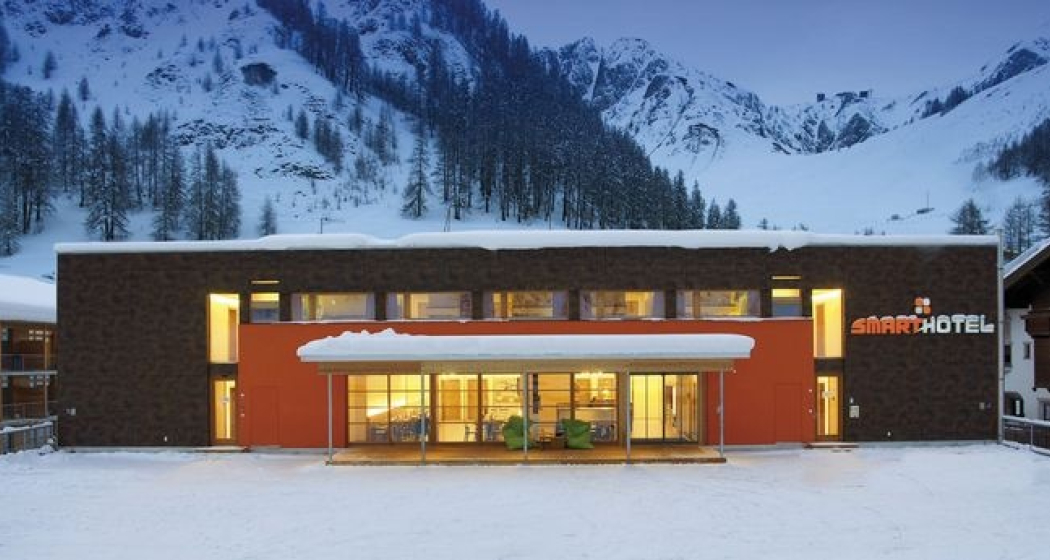 6 Bilder anzeigen
Simple, modern smart hotel. Rooms with flat screen TV and free WiFi.
Smart-Hotel
Talstrasse 70, 7563 Samnaun-Ravaisch
Beschreibung
Smart-Hotel A different kind of holiday. Often, less is more.
Instead of being `mothered¿ from dawn to dusk you can finally be your own boss at our establishment. Our hotel in Samnaun features trendy architecture coupled with discreet, stylish interiors. With cutting-edge technology in each room in the form of flat screen TVs, games consoles and Internet access. Breakfast buffet. Hotel lounge as a communications and information centre. You¿re welcome to avail yourself of our services including ski hire, restaurant, spa health and beauty, etc.
Wegbeschreibung
Anfahrt
Check-in: from 3 pm
When you arrive later than 6 pm, please call us that we can store your keycard
Tel. +41 (0)81 860 2525

Check-out: before 10 am