697 Duty Free Ride Laret-Samnaun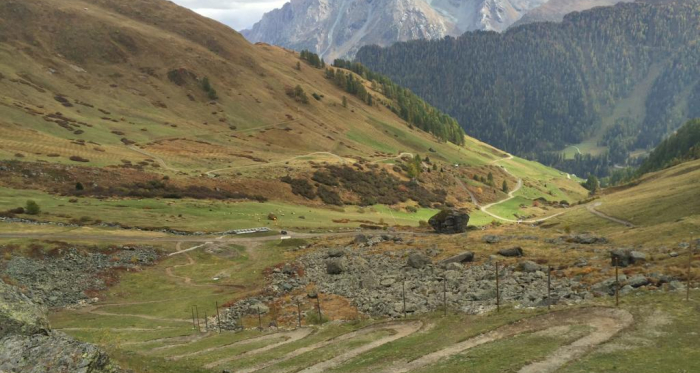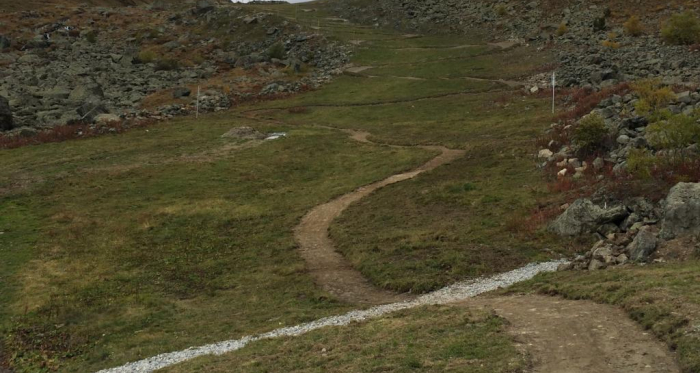 4 Bilder anzeigen
Freeride trail from Alp Trida down to Samnaun-Laret. The mountain railways transport bikers with their equipment to the starting point on Alp Trida - free of charge with the Samnaun guest card.
---
Start
Samnaun-Ravaisch mountain station, Alp Trida
Ziel
PostBus stop Samnaun-Ravaisch, Bergbahnen
Koordinaten
46.978155, 10.375766
Beschreibung
From the mountain station of the double-decker cable railway you can reach Alp Trida via the flow trail. Here the freeride trail begins comfortably on an alpine path along the Mülbach. After 600 metres the trail leaves the alpine path. The terrain becomes steeper and the trail leads in rapid curves down toward the Unteralp. The Alpstein, one of the largest erratic boulders in Switzerland, is located on the Unteralp. From here the trail descends for about one kilometre, less winding but always nicely along the slope, until you reach the Mülbach again. Now it continues in rapid curves toward Samnaun-Laret. Leading back to the valley station of the mountain railway, it continues for about 2 km along a slightly ascending road.
Geheimtipp
Refreshment stop on the Alp Trider saddle.
Sicherheitshinweis
The tour was assessed in favourable weather conditions, current weather conditions and weather forecasts must be compulsorily observed before starting the tour. This tour requires a certain level of riding safety, balance and technical riding skills.
Emergency call:
144 Emergency call, first aid
112 International emergency call
Show consideration when crossing and overtaking hikers. Most of the mountain bike routes in Graubünden run on single trails that are also signposted as hiking trails. Hikers always have the right of way.
Wegbeschreibung
From the Samnaun-Ravaisch mountain station to Alp Trida
Along the Mühlbach on the alpine path
After approx. 600m branch offTrail to Unteralp
About 1km down to the Mühlbach
Branch off in the direction of Samnaun Laret
Back to the mountain railway via a 2km long dirt track