Samnaun
Alp Trida - Spezialitätenrestaurant «La Marmotte»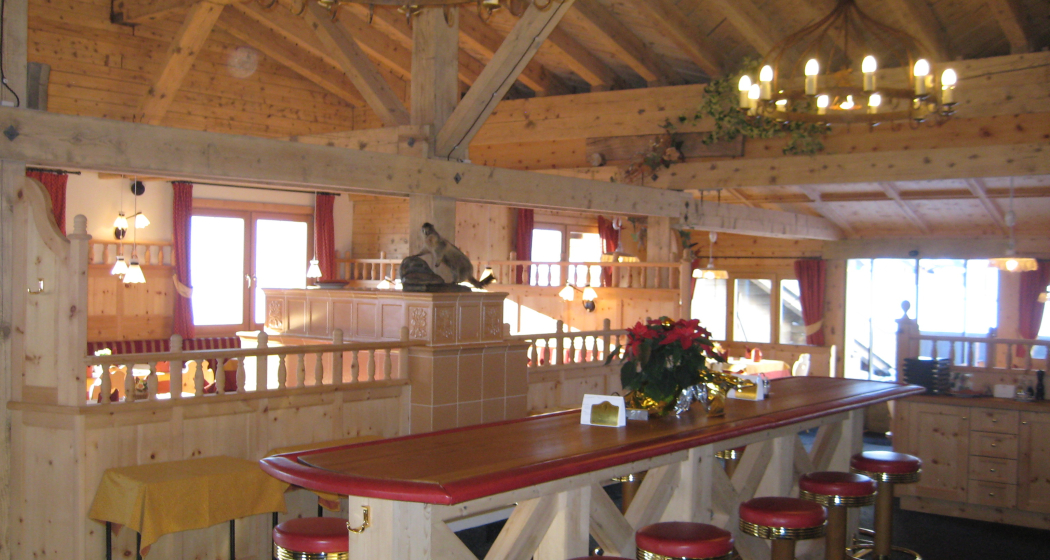 Serving restaurant "La Marmotte" in an upscale, comfortable ambience and self-service restaurant with sun terrace. Free WLAN is available.
Alp Trida - Spezialitätenrestaurant «La Marmotte»
Bergbahnstrasse 8, 7563 Samnaun-Ravaisch
Beschreibung
The speciality restaurant "La Marmotte" with a cosy, upscale ambience and two sun terraces is located on the second floor of Alp Trida at 2276 m above sea level.
In addition to a menu of selected local and international dishes, we will be happy to cook for you a dish from the gluten and lactose-free menu. The offer is rounded off with a wine and champagne menu with a superior selection of beverages at an attractive price.
The "Heaven's Door" bar with cosy music and the duty-free kiosk right at the entrance to the restaurant with souvenirs and duty-free products at attractive prices is also located on the Alp Trida by the large sun terrace.
Free WLAN is available.