Mountain Samnaun
Bergrestaurant Salaas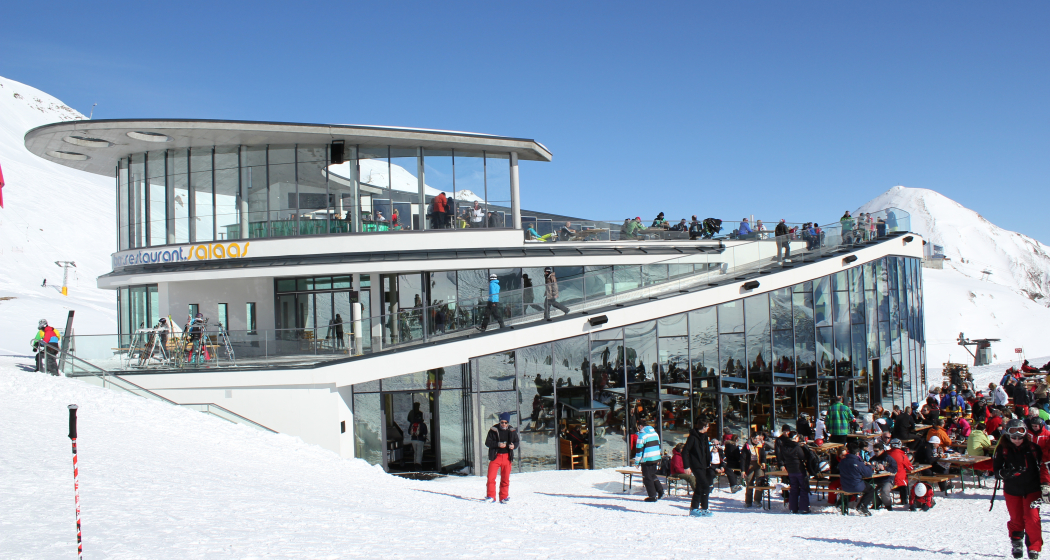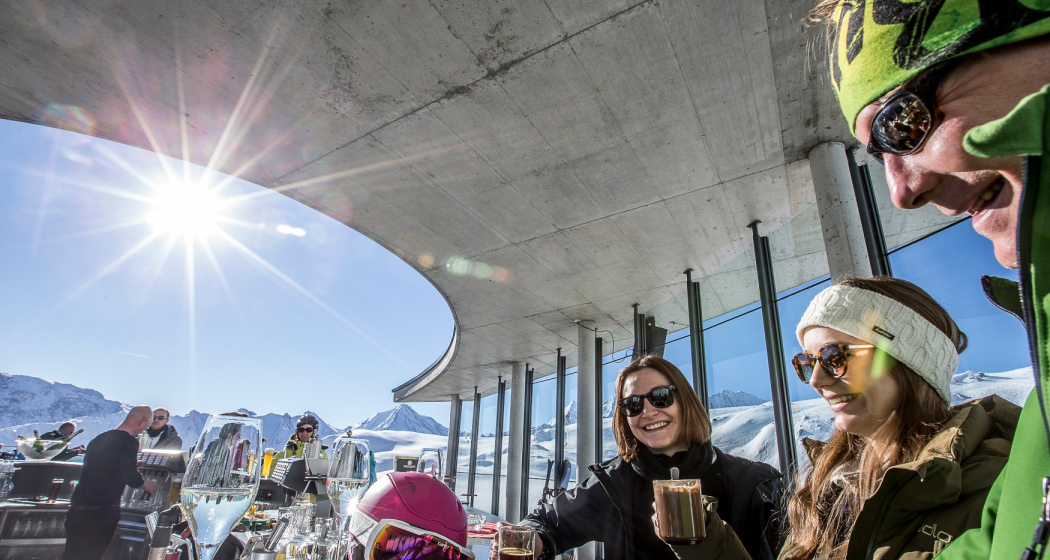 5 Bilder anzeigen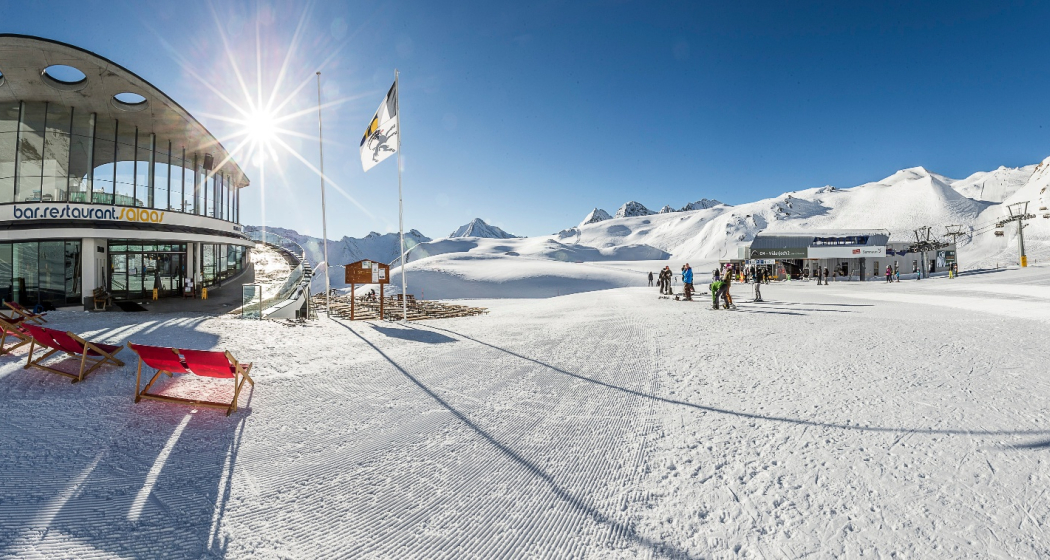 Service and self-service restaurant, lounge bar, sun roof terrace with champagne bar.
Bergrestaurant Salaas
Bergbahnstrasse 8, 7563 Samnaun-Ravaisch
Beschreibung
The futuristic-looking building with round glass fronts and organic shapes has 3 floors: The lowest floor is the self-service restaurant with indoor and outdoor seating. On the middle floor there is the serviced restaurant, including Swiss specialities and a gluten and lactose-free menu, a bar area and a cosy lounge with a fireplace to relax in. On the upper floor is the Skyline Bar - with a large terrace to enjoy and relax. Free WLAN is available.
Location
The mountain restaurant is located in the Samnaun/Ischgl ski area at the valley station of the Greitspitz (O1) and Viderjochbahn 2 (O4) cable cars at 2447 m above sea level and can be reached via ski runs 64, 70, 71 or 72.
Sparkling wine is our strength! You will find the largest and cheapest range of sparkling wine and champagne in the Alps.