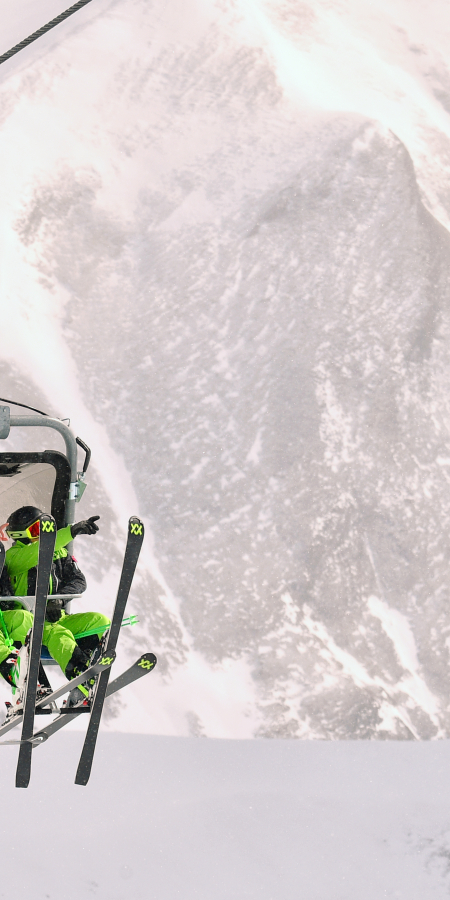 «Griass enk» and welcome to the 2024 Grisons Championship in the Silvretta Arena Samnaun/Ischgl! We are very pleased to welcome the ski and snowboard instructors from Grisons on 16 March, 2024 in Samnaun.
All ski and snowboard instructors who belong to an association member of the SSSVGR (Swiss Ski and Snowboard School Association Grisons) and are in possession of a valid FK badge are eligible to participate in the Grisons Championships (BM). The championship will be held in different disciplines and categories:
Giant Slalom Alpine Skiing

Giant slalom Telemark

 

(team classification)

Slopestyle Ski

Slopestyle Snowboard

Formation skiing
All snow sports instructors of Graubünden are invited to prove their skills on (telemark) skis and snowboards in the skiing area of Samnaun/Ischgl and to compete with the best in their field!
Further information about the competitions (daily program, site plan, start lists, formation slope, etc.) will be continuously added to this page.
Here you can find all information and rankings of last year's event in Savognin.
Registration
You can register for the Bündnermeisterschaft from December 2023. The form will be published here at a later date.
The BM 2024 is organized by the two Samnaun ski schools, with the active support of Samnaun Tourism. If you have any questions, please do not hesitate to contact the following persons:
Jasmin Egli
Ski School Director Swiss Snowsport School Samnaun
info@schneesportschulesamnaun.ch
+41 81 868 55 11
Martin Valsecchi
Ski School Director First Swiss Ski and Snowboard School Samnaun
info@snowsports-samnaun.ch
+41 81 861 93 34
Markus Wimmer 
Manager Events Samnaun
m.wimmer@samnaun.ch 
+41 81 861 88 37
Jasmin Jenal
Guest Information Manager and Event Assistant
j.jenal@samnaun.ch
+41 81 861 88 36