Geschäft Samnaun
Hangl's Duty Free - Haus Carolin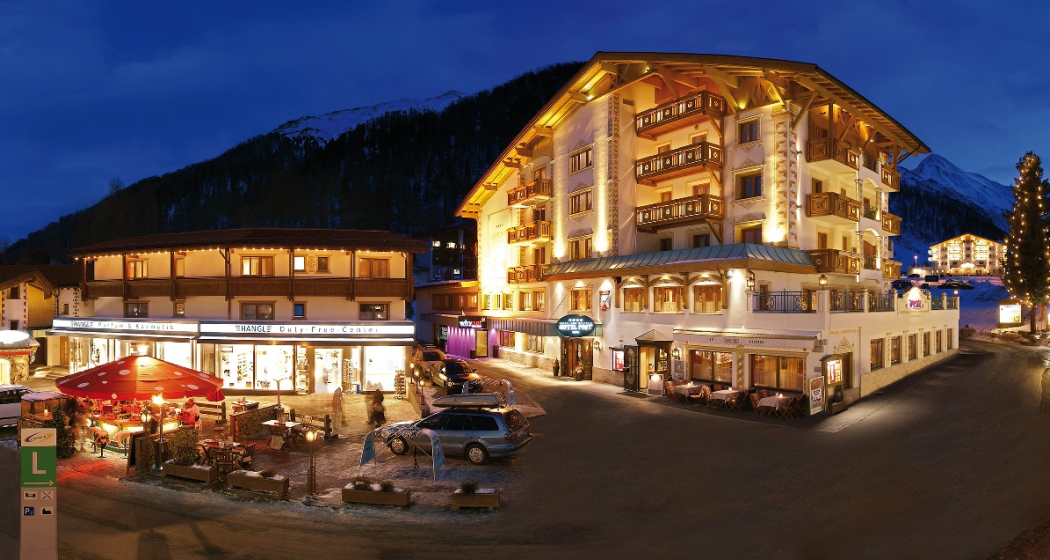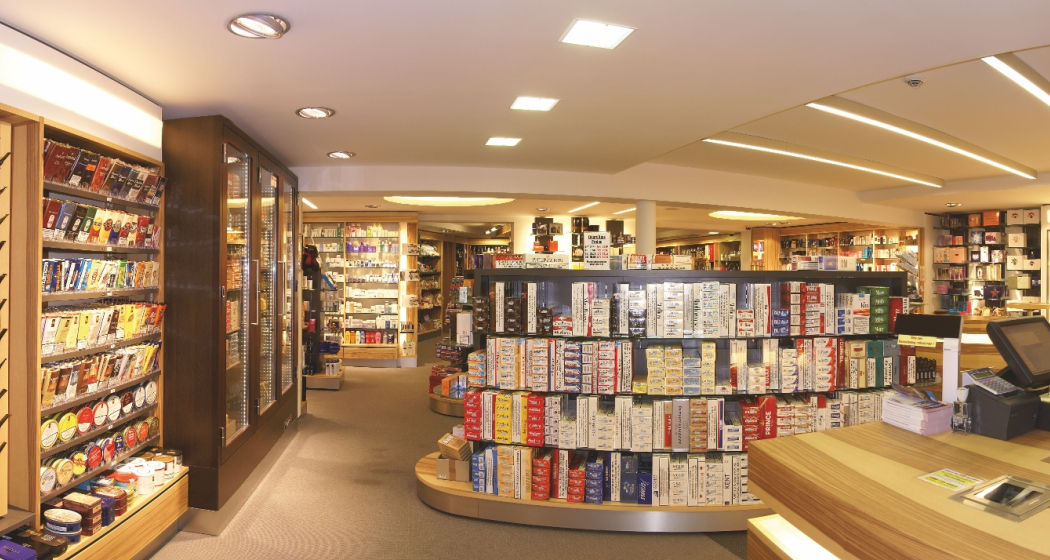 In addition to a wide range of sales of watches and jewellery, perfume, glasses, knives, spirits and tobacco products of all kinds, we have established ourselves in the village centre of Samnaun above all as a premium cigar specialist. The storage in a large humidor in connection with constant quality control are a guarantee for 100% taste experience.
Beschreibung
Offer
Tobacco products, spirits, watches and jewellery, accessories, food, knives, glasses, perfume and cosmetics
Brands
Tobacco productsCigars / cigarillos:
Habanos: Bolivar, Cohiba, Cuaba, H. Upmann, Hoyo de Monterrey, Juan Lopez, La Gloria Cubana, Montecristo, Partagás, Por Larrañaga, Punch, Quintero, Rafael Gonzáles, Ramón Allones, Romey y Julieta, Saint Luis Rey, Trinidad, Vegas Robaina
Honduras, Dominik. Rep.., Nicaragua, Jamaica: Davidoff, The Griffin's, Alex Bradley, Camacho, Avo Uvezian, Flor de Copan, Flor de Selva, La Estancia, Baron Ullmann, Brick House, Cain Daytona, Daniel Marshall, Don Pepin My Father, Gilbert de Montsalvat, La Aroma des Caribe, Nicarao, NUB, Oliv, Padron, Paradiso, Perdomo, Plasencia, San Lotano, Tatuaje, Villiger, Aurora, Aging Room, Arturo Fuente, Ashton, Bock y Ca. Davidoff, Diamond Crown Julius Caesar, EPC La Historia, Inch, Joya de la Romana, La Flor Doninicana, Samana, Santa Damiana
Cigarettes, tobacco products:Large assortment of cigarettes and tobacco productsAl Fakher, W.O. Larsen, Borkum Riff, Danske Club, Dunhill, Van Nelle, Drum, Samson, Amber Leaf, Golden Virginia, American Spirit, Mc Crystal, Odens, Al Capone, Thunder, Mc Baren, Hemp
Accessories: Vauen, Stanwell, Design Berlin, Tycoon, Volcano, Jet-Flames, Adorini Humidor, Nici, Victorinox
watches: Calvin Klein, Cluse, Diesel, DKNY, Emporio Armani, Fossil, Festina, Ingersoll, Ice Watch, Skagen, Victorinox
Jewellery: Diamonfire, Angel Caller, Fossil
Glasses: Adidas
perfume: Acqua di Parma, Abercrombie & Fitch, Alaia, Armani, Burberry, Bulgari, Cartier, Chanel, Dior, Dolce & Gabbana, Diana Vreeland, Hermes, Hugo Boss, Initio, Issey Miyake, Jimmy Choo, Kilian, Mugler, Michael Kors, Memo, Narciso Rodriguez, Prada, Serge Lutens, Vince Camuto, Versace, Van Cleef & Arpels, Zadig & Voltaire
cosmetics: Alessandro, Bano, Bioeffect, Biotherm, Clarins, Clinique, Dior, da Vinci cosmetic brushes, Edelweiss, Estee Lauder, Guerlain, Grown Alchemist, Hyaluronic Serum, Helena Rubinstein, Juvena, La Prairie, La Mer, Lancome, Miriam Quevedo, Marlies Möller, M2 Lashes, Radical Skincare, Rituals, Sensai, Shiseido, Sisley, Sixtus, Swiss Smile
bags: FredsBruder, Fossil, Longchamp, Maison Mollerus, Moon, Marc O' Polo, Obag
Opening hours and further information
Wegbeschreibung
Parken
Free parking available in the immediate vicinity.
Kontakt
Hangl's Duty Free - Haus Carolin
Dorfstrasse 7, 7563 Samnaun Drof