Biken in Samnaun
Nevin Galmarini discovers new trails in his region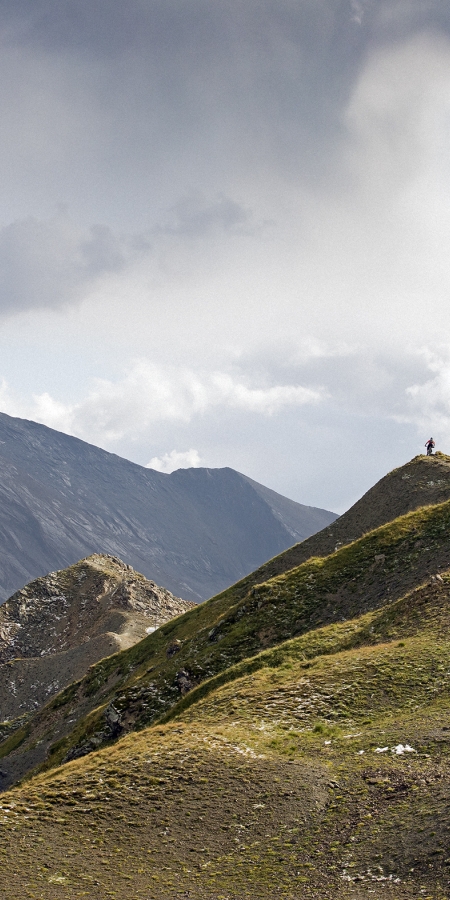 Many have already made the experience - you don't have to travel far away, because the good things are so close. It was the same for Nevin Galmarini, our Olympic snowboarding champion. Of course he knows the Samnaun region very well, especially the ski area. But only in winter - he has never found the opportunity to explore the area on his bike in summer.
Together with two friends this was made up for - and how! The perfect infrastructure of the winter can be used ideally also in summer. So the three of them took the double-decker gondola up to the Alptrider Sattel. On built flow trails, which lead directly to the next chairlift at the Alp Trida, they were already able to run in super.
But it must also be a little work itself to get to the best trails. Steep short climbs on gravel in the direction of Greitspitz and every biker is at operating temperature. All the effort at the beginning is worth it - because you come to a variety of natural trails and do not even know which one to take first. Arrived on the Salaaser Kopf, everything looks so promising.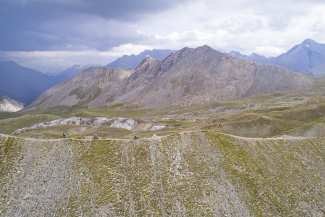 This is exactly how Nevin and his companions imagined it: Lots of new trails with easy access by rail - that's modern mountain biking. The anticipation for the trails was huge and the three were not disappointed. First, they headed towards the Ravaischer Salaas. Fast, a little technical, but in perfect condition, the trails pass small lakes and head back towards the Alptrider saddle. Nevin, the avid mountain biker, wonders why he didn't come here much earlier. But the first descent is over far too quickly, so they all take a closer look at the map together - what else can we do? There are many options - you can go directly to Ischgl, with or without mountain railway support, or over the Fimberpass to Scuol and always with mountain railway support - a still little known biker paradise?
What could be better than discovering something new so close to home? For Nevin and his two friends, one thing is clear: we'll be back to Samnaun!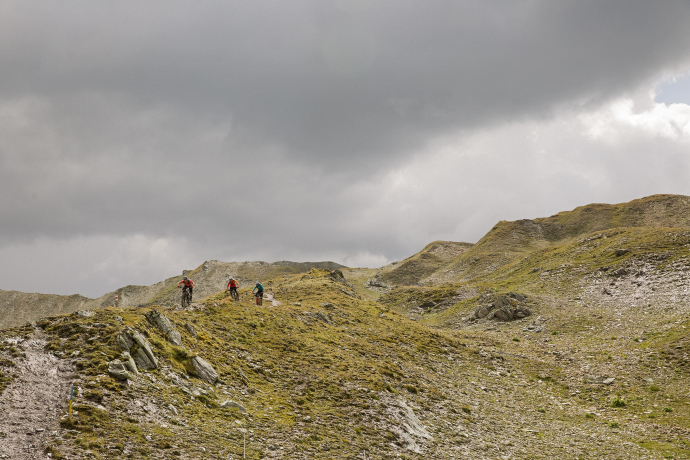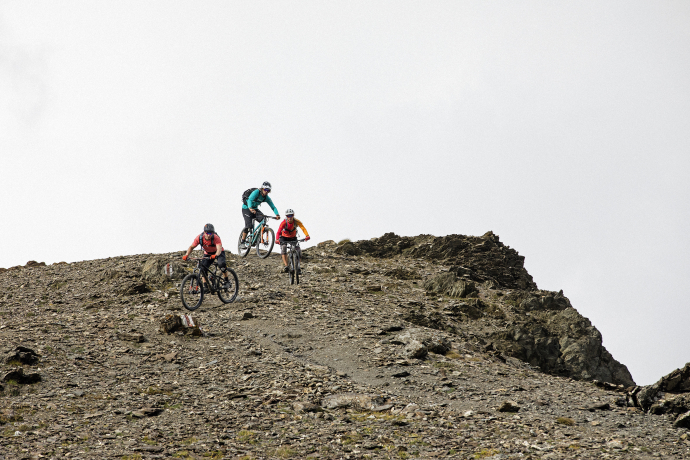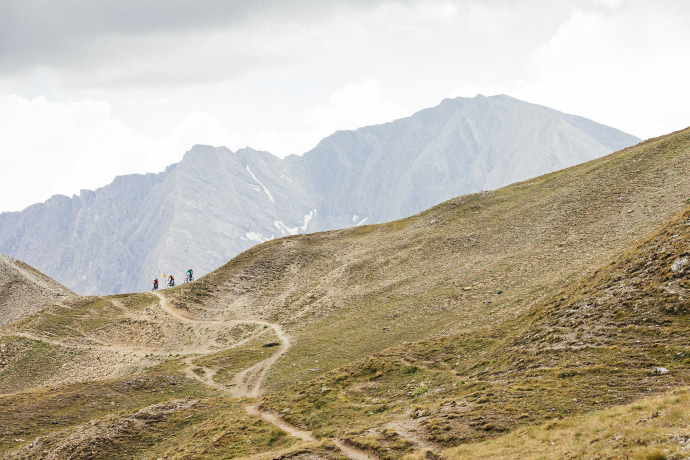 5 Bilder anzeigen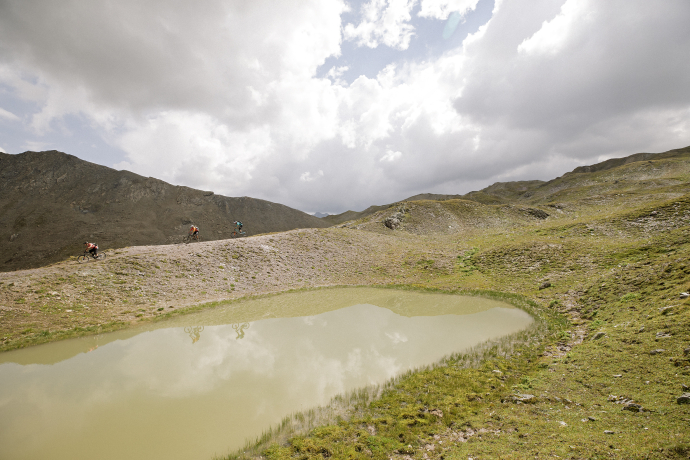 Text: Dave Spielmann
Images: Filip Zuan