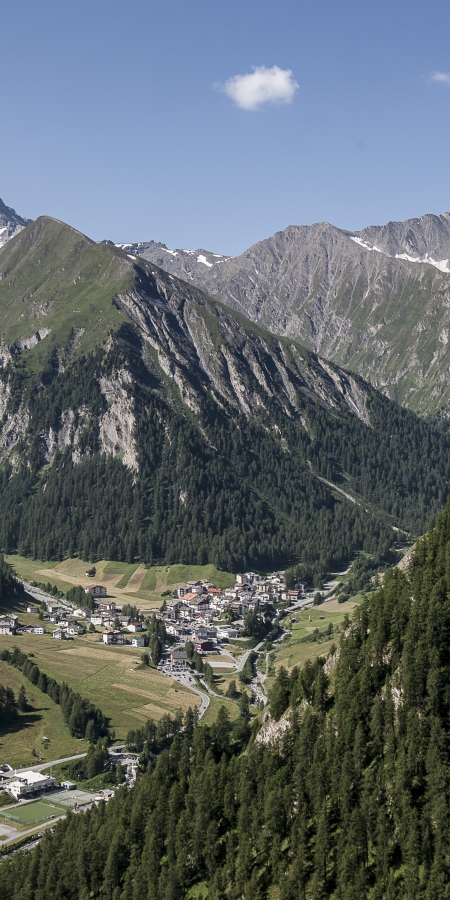 The hiking guides know the Samnaun mountains like the back of their hand. And not only that: thanks to the knowledge of the Samnaun hiking guides about the species-rich flora and fauna you simply see more.
Contacts with our hike leaders:
Martin leads our weekly guided hikes in the summer with much enthusiasm. Combining nature, people, movement.
Education: J&S, Swiss Snowsports
Specialties: Game & hunting, flora, fauna and cultural history | Hiking guide, ski touring and snowshoeing guide
Languages: German, English, French, Italian and Romansh
Favorite tour: Alptrider Sattel - Grübelekopf
Address and contact
Martin Valsecchi 
Welschdörflistrasse 11
7562 Samnaun-Laret
Tel. +41 79 217 78 19 
martinvals@hotmail.com 
Joy in nature - joy in the mountain world - joy in beautiful mountain companionship.
Education: SAC, BAW, ESA, asam. Swiss Hiking Leader
Specialties: Flora, fauna, geology and cultural history | SAC tour leader A and B
Languages spoken: German
Favorite tour: Samnaun village-Zeblasjoch-Piz Rots-Piz Vadret-Piz Chamins-Tuorda Chamins-Stammerjoch-Val Maisas-Samnaun village
Address and contact
Christian Jenal 
Bachweg 6
7562 Samnaun-Plan
Tel. +41 79 934 09 94
christian.jenal@bluewin.ch
Address and contact
Andreas Kleinstein
Laretstrasse 36
7562 Samnaun-Laret
Tel. +41 79 839 30 84
info@chasavalbella.ch
Mountain enthusiast, like to share my knowledge, like to share with other people such beautiful mountain moments.
Education: SAC, BAW, ESA, asam. Swiss mountain guide
Specialties: Avalanche awareness | Hiking, mountaineering, climbing and ski touring | Tour guide Italy
Languages: German and Italian
Favorite tour: Piz Ot, 2757 m (alpine route)
Sandro Menzl
Rautweg 6
39027 Graun im Vinschgau 
Italien
Tel. +39 3480 082 445
sandro.menzl.sm@gmail.com