Suckler cows in the Samnaun valley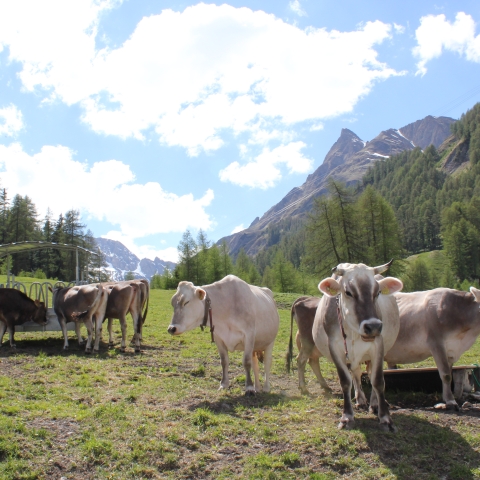 In Samnaun mother cows graze with their calves. When you cross the mother cow pasture, there are some rules of conduct to follow.
Mother cows protect their calves - pay attention to the following rules of conduct:
Keep your distance from the mother cows and calves and remain calm
Do not touch calves under any circumstances
Keep dogs on a leash; in case of emergency, let them go.
Bikers and joggers: stop and walk slowly past the herd
On the condition report of the hiking trails on our website you will find the information where the mother cows are currently located
Here you will find the "open infrastructure" and the location of the suckler cows.