Restaurant Samnaun
Alp Trida Pizza & SB 3.0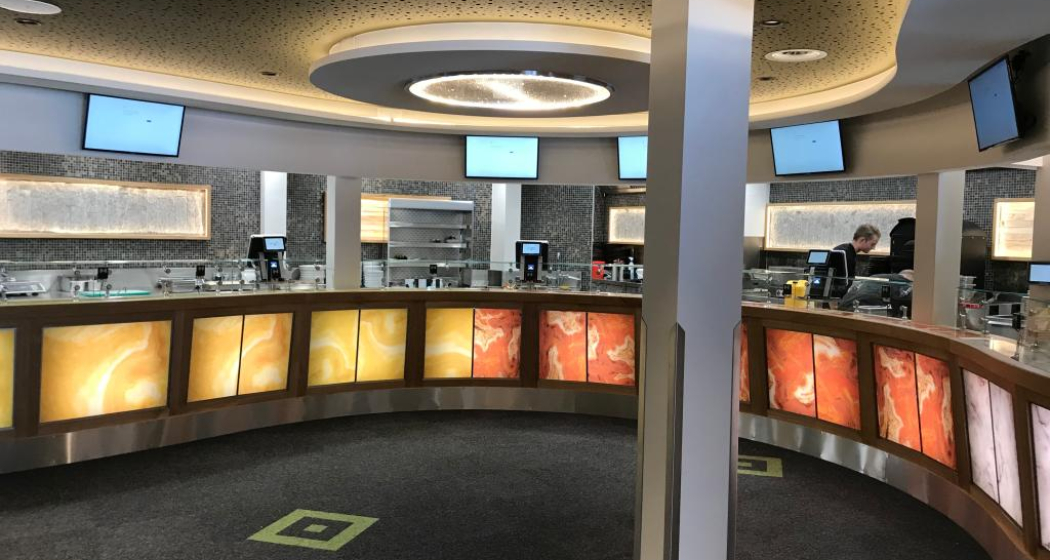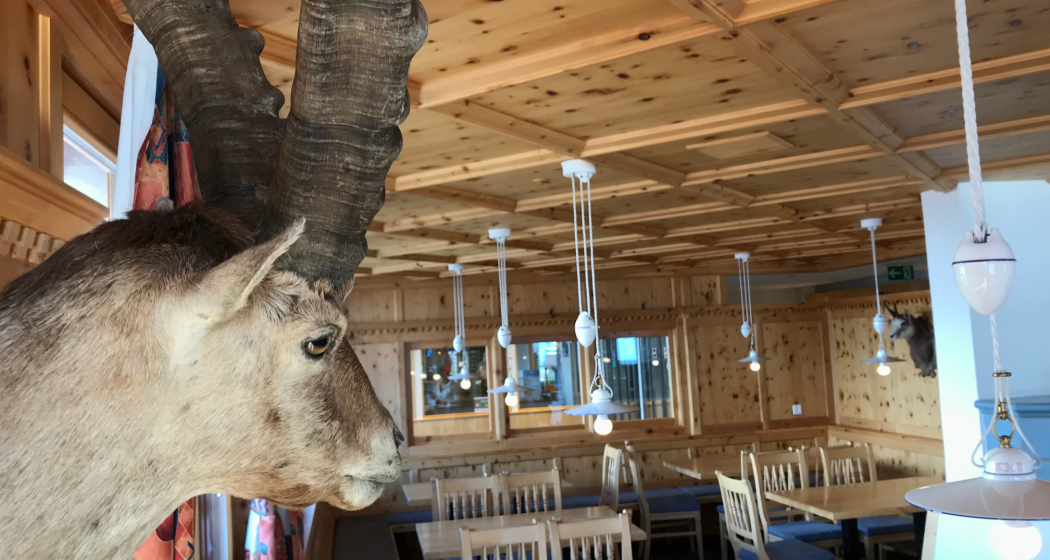 3 Bilder anzeigen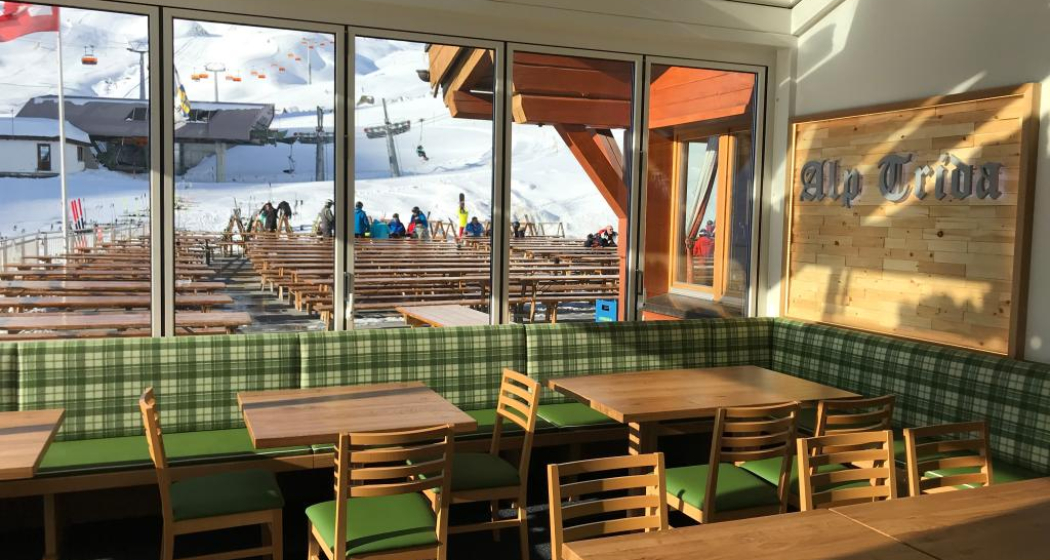 The wide range of dishes includes various soups, salads, pasta dishes, meat and vegetarian main courses, pizzas and desserts. Everything is freshly cooked at the various stations. The consumption is recorded on the ski pass and is only paid when leaving the restaurant.
Beschreibung
The restaurant "Alp Trida - Pizza & SB 3.0" is centrally located at 2276 m above sea level on the Alp Trida. The self-service restaurant on the first floor has an innovative concept: it is the first self-service restaurant in the Alps where food and drinks are purchased with the ski pass and only paid for when leaving the restaurant, following the motto "first enjoy, then pay".
This is how the system works:
- you buy food and drinks, the consumption is loaded onto your ski pass
- You go directly to the table with the hot food and don't have to wait in line at the checkout
- You can consume several times, e.g. by buying coffee and dessert at a later date
- At the Info-Terminal you can check the food and drinks you have consumed so far
- You pay when you leave the restaurant, if you wish you can include the consumption of several people on one bill
- if you have problems with the ski pass, please contact the staff at the cash desk
In the restaurant "Alp Trida - Pizza & SB 3.0" we cook freshly for you, among other things:
- Wood oven pizza
- Swiss specialties
- Pasta
- salads
The self-service restaurant also offers an excellent selection of champagne and sparkling wines.
Also on the Alp Trida, at the large sun terrace, you will find the "Heaven's Door" bar with cosy music as well as the duty-free kiosk right at the entrance to the restaurant with souvenirs and duty-free products at attractive prices.
Free WLAN is available.
Öffnungszeiten
In winter open from 08.00 - 17.00 o'clock continuously with warm kitchen. In summer the restaurant is closed.
Kontakt
Alp Trida Pizza & SB 3.0
Bergbahnstrasse 8, 7563 Samnaun-Ravaisch