14 April 2024
Top of the Mountain Spring Concert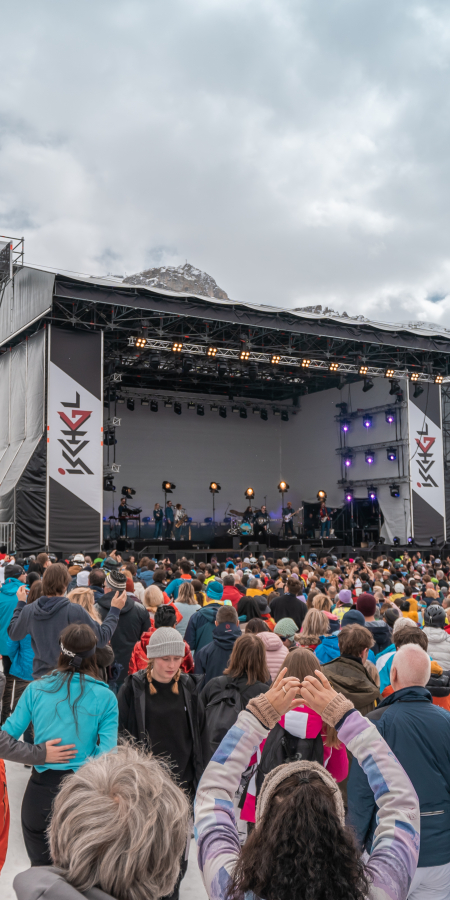 The 3rd Top of the Mountain Spring Concert is another music highlight at the «Spring Blanc» in Ischgl.
Top of the Mountain Spring Concert
Artist
to be announced
Date
Sunday, 14 April 2024 at 13:00
Place
Idalp (AUT) in the ski area
Admission | Ticket
More informations on ischgl.com
George Ezra opened «Spring Blanc» with the Top of the Mountain Spring Concert
On 30 March 2023, British singer-songwriter George Ezra kicked off the «Spring Blanc» event series with the Top of the Mountain Spring Concert, announced four of the most beautiful weeks on the slopes.
Born in Hertford, UK, in 1993, singer-songwriter George Ezra was discovered at the age of 19 and invited directly onto the stage at the Glastonbury Festival. Global success followed with his hit single «Budapest» and the other big songs «Barcelona», «Cassy O» and «Blame It On Me», the two million-selling albums «Wanted On Voyage» (2014) as well as «Staying At Tamara's» (2018), both of which reached the top of the British charts, and finally the Brit Award for British Male Solo Artist. The singer with the deep, soulful-bluesy voice used the pandemic time productively, writing new songs and working on his podcast, for which he got stars like Ed Sheeran, Elton John, Lili Allen, Nile Rodgers, Ellie Goulding and Tom Jones in front of the microphone. His current album «Gold Rush Kid» — which he will also perform in Ischgl — secured Ezra's position as one of the most successful British artists of the last decade.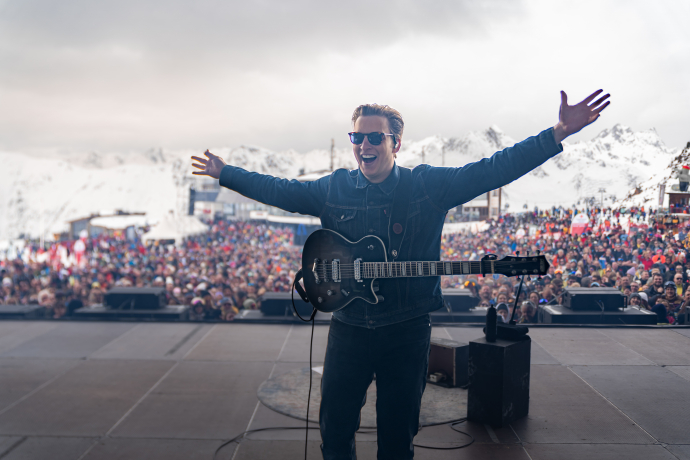 3 Bilder anzeigen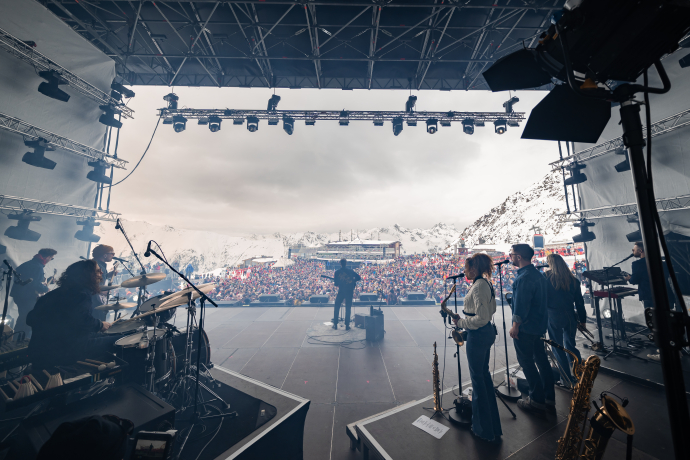 © Tourismusverband Paznaun–Ischgl