Young organizational talent in the snow.
Jasmin Egli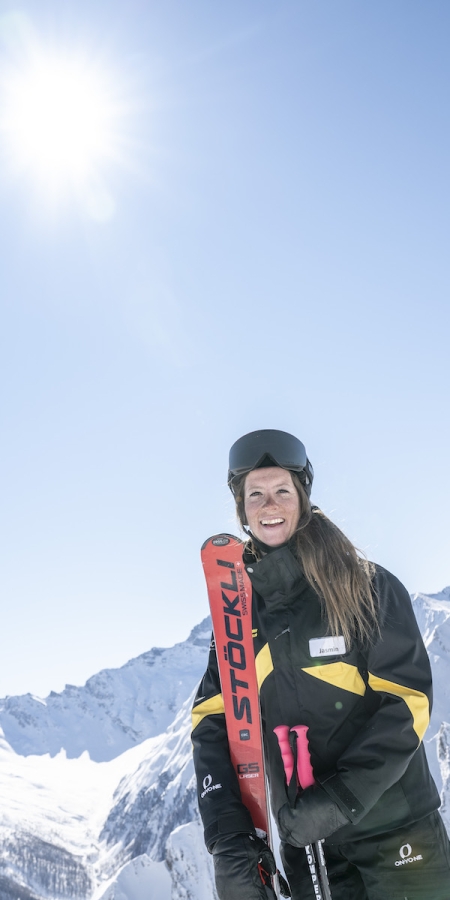 Originally, Jasmin Egli wanted to study business administration after completing her apprenticeship. But after just a few weeks, she swapped the dry world of numbers for a winter season in Switzerland's easternmost ski resort, the international Silvretta Skiarena Samnaun/Ischgl. Today, at only 26 years old, the young woman manages one of the three resident ski schools. Here, the guests are always kings - whether big or small.
Jasmin has known for a long time that she would like to take on management responsibility one day. However, she would never have dreamed that it would happen so quickly. Today, she is responsible for the entire range of services offered by the snow sports school, including group lessons for children and private lessons for all age groups. Throughout the season, group and private lessons are more or less in balance, with the emphasis on technique for adults and personal guiding through the ski area. Often it is people who have never been on skis before, or have not been for a long time, who appreciate the individual attention.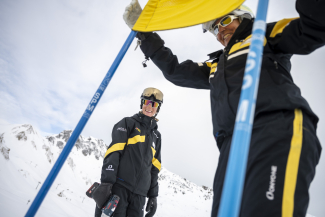 Up to 60 people are on duty in Samnaun every winter under the direction of Jasmin Egli. Many of them are students and they are never all on site at the same time. Not surprisingly, optimal deployment planning is therefore a special art. Jasmin swears by her credo of knowing the strengths and characters of her employees and assigning them accordingly. Personal contact with her team is particularly important to her - although she sometimes communicates pragmatically via Whatsapp when things have to move quickly.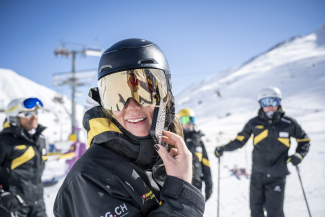 Jasmin can be found at the ski resort almost every day during the winter season. Whether it is to supervise the greeting and the driving of the children in the morning or to give lessons in skiing, snowboarding and telemarking herself. She especially enjoys giving private lessons to children who can already ski a little. In addition, she is responsible for processing inquiries as well as partner care on site. But even when things get hectic: Jasmin always keeps a cool head. And that's why she never gets tired of snow and adrenaline! When time allows, she loves to go ski touring in the Samnaun mountains to clear her head.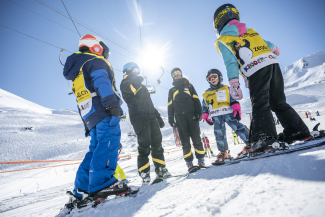 In recent years, Samnaun has increasingly become Jasmin's winter home of choice. Even when she was working in St. Gallen, she was drawn back here on weekends. The ski school has become a temporary family - a community with which one shares the highs and lows of daily work as well as leisure time in the shared home or evening outings. Compared to other jobs, a winter season is therefore an intense experience in many respects, Jasmin says with a twinkle in her eye. Since the young woman has had management responsibility, however, the following applies to her even more than ever: always party with your wits about you - because no matter what, in the morning you'll be standing at attention again.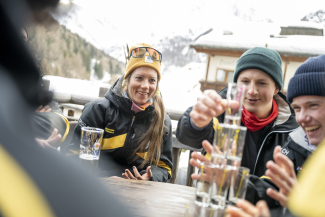 Promotion of young talent and quality
The ski school director places a special focus on promoting young talent and quality. Jasmin actively involves young skiers from Samnaun in the lessons for children and enables locals to get started. She also organizes weekly training sessions for the ski instructors together with another ski school. Because quality, she says, is the be-all and end-all in order to survive on the market. In addition to attractive and innovative offers, the further development of which is also close to Jasmin's heart.
Would you like a little more?
Jasmin is no stranger to the extra mile. In addition to the daily ski school hustle and bustle, she has made it her goal to build a good team in formation skiing that can keep up with the European competition. She herself is only involved as a driver when there are bottlenecks - as a rule, she leads the training sessions and gives tips and tricks to the drivers. And when time permits, the dedicated St. Gallen native serves as a substitute guide for a visually impaired ski racer. Pure passion for alpine winter sports!
Text: Martina Hollenstein
Photos: Mayk Wendt
Video: OnAir Productions
Impressionen der Schneesportschule Samnaun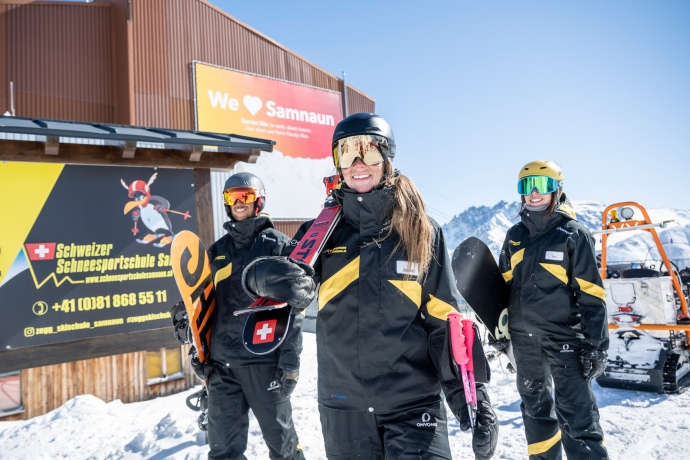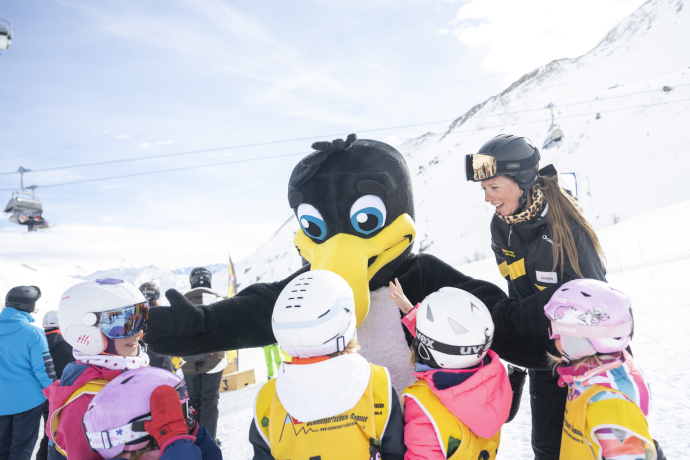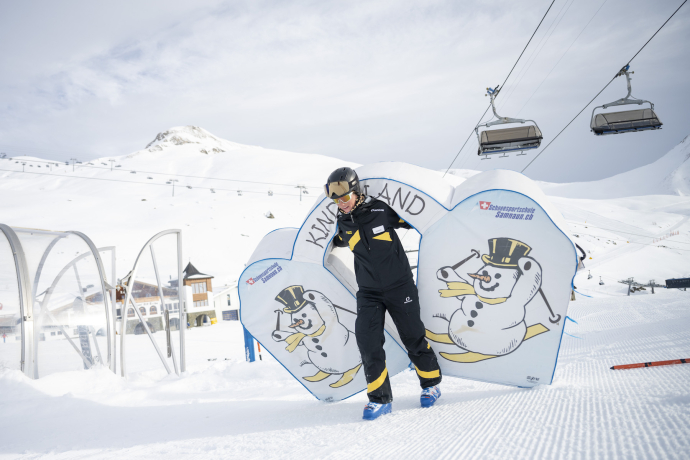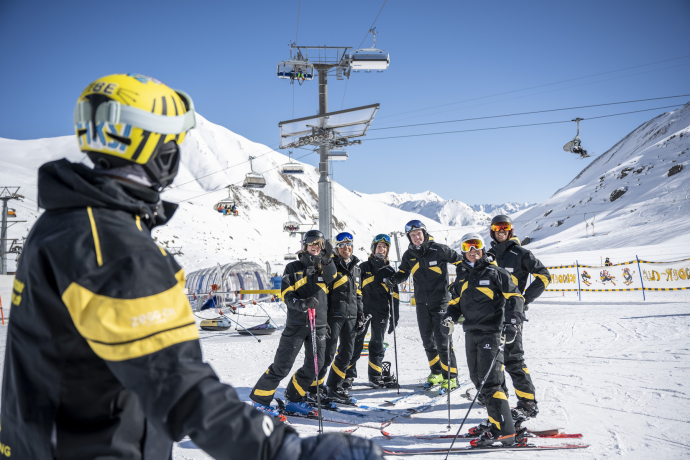 7 Bilder anzeigen