22 April 2023
Comedy in the snow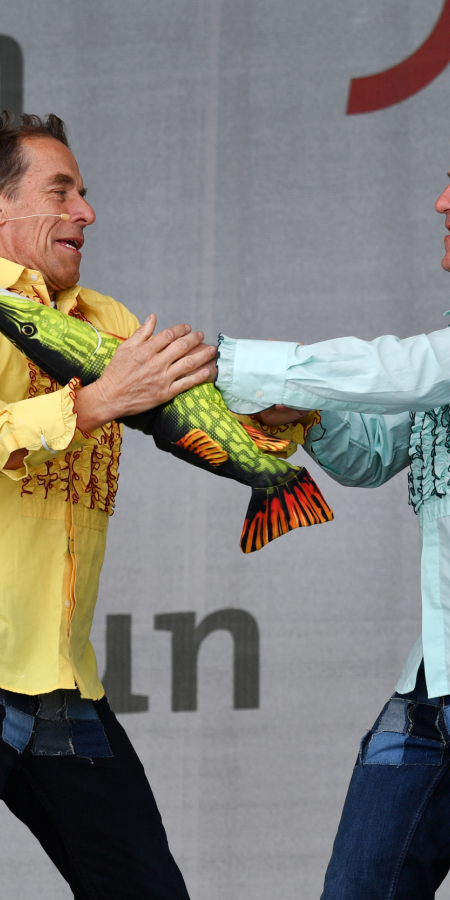 In the new format «Comedy in the Snow», guests are humorously entertained by comedians. The perfect complement to the spring snow festival on Alp Trida. Every year, at least one up-and-coming talent presents itself to a wide audience.
Comedy in the Snow 2022
Artist:
Chaos-theater Oropax
Rob Spence
Joël von Mutzenbecher
Sven Ivanic
The 32nd Spring Snow Festival on 9 and 10 April enjoyed a humorous addition: On Saturday, 9 April, the new format "Comedy in the Snow" with Oropax, Rob Spende, Joël von Mutzenbecher and Sven Ivanic started
The two brothers of the Chaos Theatre Oropax leaded through the programme, showing tidbits from their current programme. The comedy duo from Freiburg im Breisgau has been very popular and successful in German-speaking countries since 1992.
Australian-born Rob Spence has also been touring Switzerland very successfully since the 1990s. The Best of Rob Spence Tour starting in 2020 is by no means a sign of retirement, he assures on his website.
Award-winning Feel Good comedian Joël von Mutzenbecher is also currently conquering the entire German-speaking world and winning more and more fans with his sincere and uncynical brand of stand-up comedy. 
Sven Ivanic provides detailed insights into the life of a "Usländer" in Switzerland as well as anecdotes from the world of lawyers. A large portion of joie de vivre and self-irony is naturally included.
Impressionen 1. Comedy im Schnee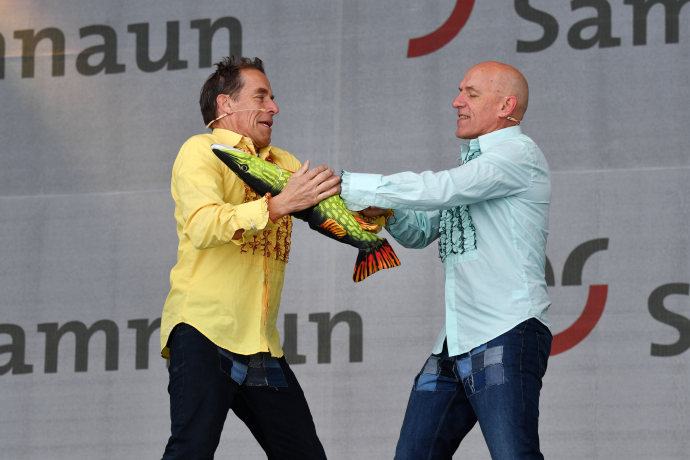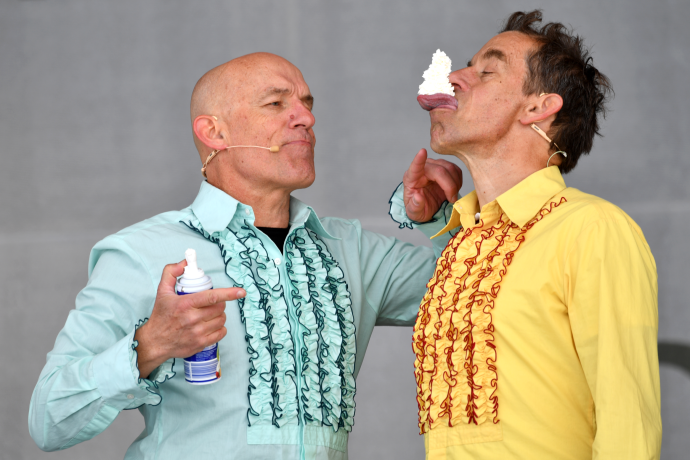 10 Bilder anzeigen