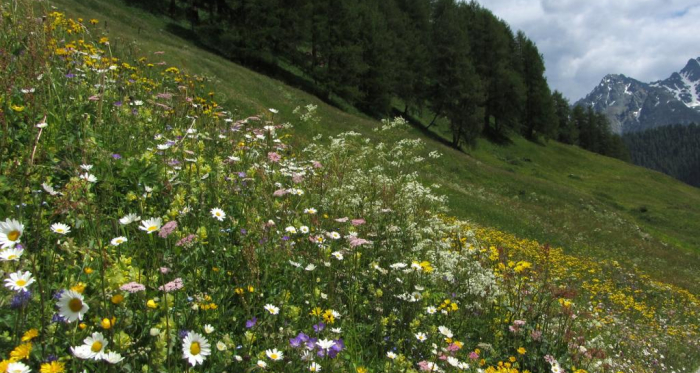 5 Bilder anzeigen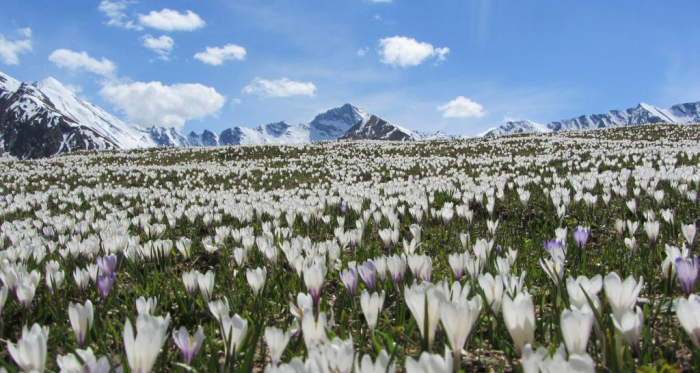 There are over 900 plant species in Samnaun. The plant trail on the Chè d'Mot lookout presents some of these plants.
---
Start
PostBus stop Samnaun-Ravaisch, village
Ziel
PostBus stop Samnaun-Ravaisch, village
Koordinaten
46.952314, 10.372668
Beschreibung
The plant trail begins in Samnaun-Ravaisch and has a total of 28 informative panels. At point 1919 you follow the path toward Chè d'Mot. On this lookout hill with the four striking cableway masts we enjoy the panorama of the entire Samnaun valley. For a while we follow the same path back to point 2014 until the field trail leads us via Tschidanaderet to Salatsch and from there down to the Schergenbach, which is where we return to Ravaisch.
Sicherheitshinweis
The tour has been evaluated under favorable weather conditions. Current weather conditions and weather forecasts must be taken into account before the tour starts.
emergency call:
144 Emergency call, first aid
1414 Mountain rescue REGA
112 International emergency call
Wegbeschreibung
Start in Samnaun Ravaisch
Follow the road towards Ravaischa
Side trip to Chè d'Mot
Further past Figliusa to Tschischanaderet
For saladsch, branch back to Samnaun Ravaisch