Rapid descents
Monster Trotti
Monster-Scooter rental: Pure family fun! Rent a monster scooter and tackle the rapid descents of the flow trails from the Viderjoch and Alptrider Sattel. You can comfortably reach the starting point of the downhill runs with the chairlift.
Opening hours
The monster scooters can be hired in July and August from Tuesday to Sunday from 10:00 to 15:00. No monster scooters will be issued in rainy weather.
Monster scooter
On the Alp Tida scooters with special wide tires can be rented, which are perfectly suitable for the rapid descent of the two flow trails from the Viderjoch and the Alp Trider saddle. The ascent is comfortable by chairlift.
Catering
Drinks and grilled sausages can be bought on site.
Liability
Use of the Monster Trotti at your own risk. Please note our terms of use.
Minimum age
The minimum age for riding monster scooters is 10 years.
Emergency numbers
Ambulance: 144
| | Adults | Children (10-16 years) |
| --- | --- | --- |
| 1 Ride | CHF 8.00 | |
| 1 hour | CHF 18.00 | CHF 15.00 |
| 2 hours | CHF 28.00 | CHF 23.00 |
| 2h group rates as of 4 persons | CHF 23.00 | |
| | 1 Ride | 1 hour | 2 hours | 2h group rates as of 4 persons |
| --- | --- | --- | --- | --- |
| Adults | CHF 8.00 | CHF 18.00 | CHF 28.00 | CHF 23.00 |
| Children (10-16 years) | | CHF 15.00 | CHF 23.00 | |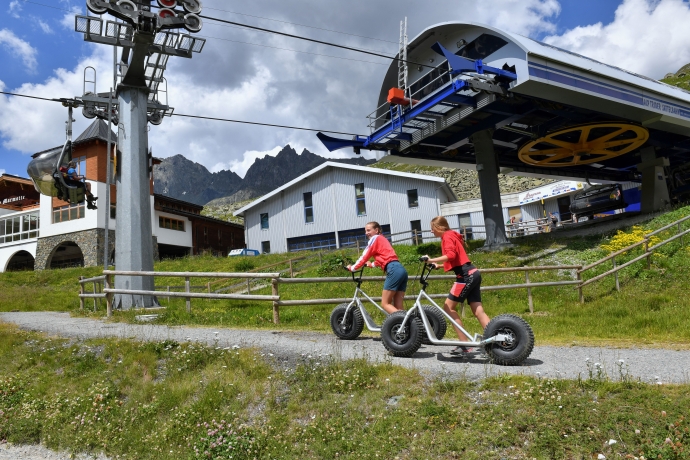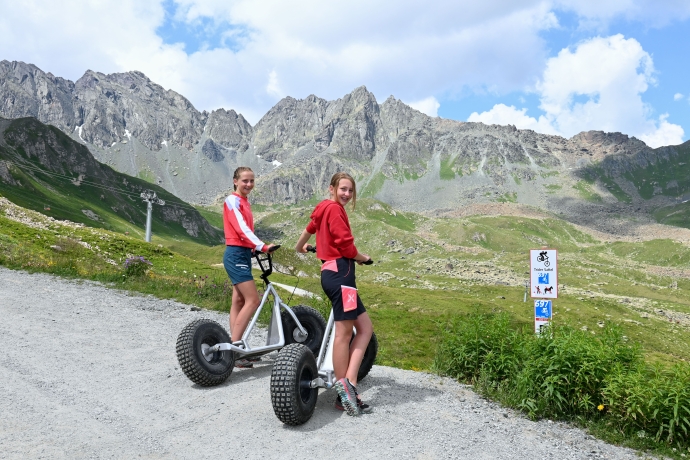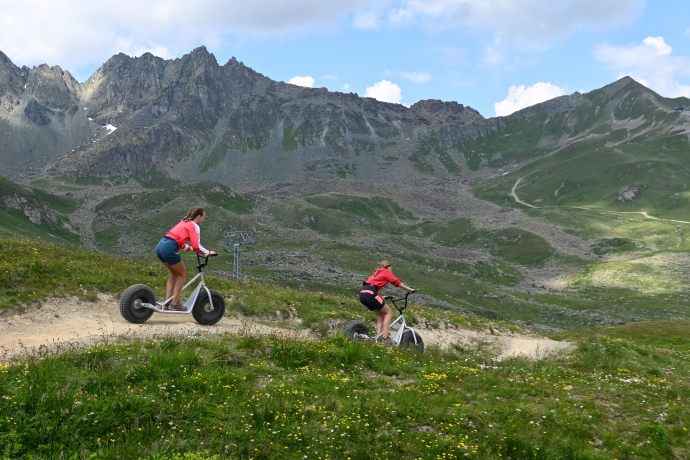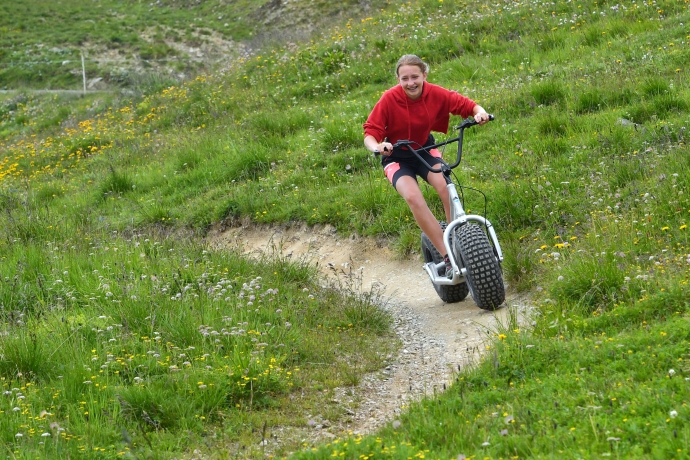 7 Bilder anzeigen