Schneepark
SNOWPARK MIT ADRENALIN-GARANTIE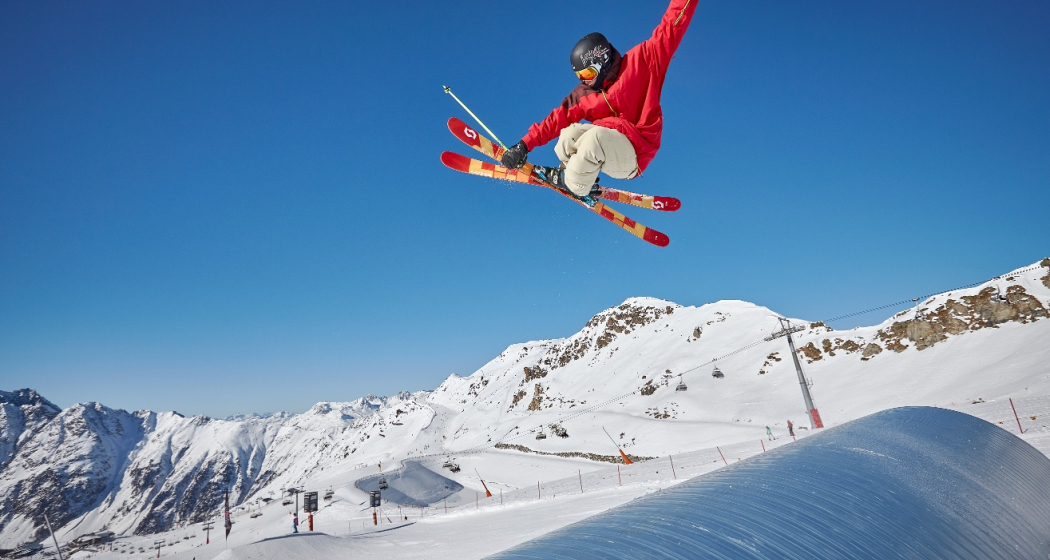 4 Bilder anzeigen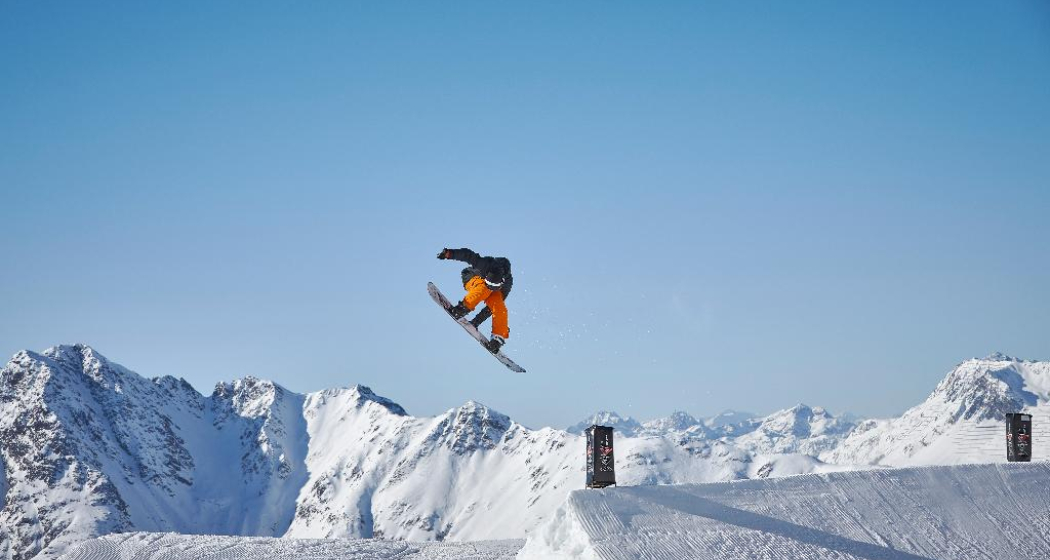 When the classic snow park line and the downhill slope meet, it only means good things. No matter whether you've been on two boards for a while or are just taking your first turns on a snowboard: pure variety awaits! Steep turns, speed boosters and jumps make the excursion from the normal piste to the fun line unforgettable and put some pep in your skiing day.
By the way:Families also, and especially, love the Funline as a great finale.
Beschreibung
In the winter season 2017/2018, the Snowpark Ischgl right next to the Idalp got a breath of fresh air. Jumpers and freestylers can look forward to two park areas, a fun line and a bag jump (air cushion) and racers and speed lovers to the speed line right in the middle. All together it makes for even more fun on a day of skiing in the Silvretta Arena and for cool holiday memories. Be ready to discover the new playground in the Silvretta Arena and experience many a surprise!
Park Area 1
The name says it all in the larger of the two park areas. A total of 16 elements, consisting of lots of boxes and funtubes, ensure ups and downs. They make your heart beat faster.
And the best part? Every skier and snowboarder is in the right place in Park Area 1. It doesn't matter whether you're a beginner who wants to get a taste of the high altitude air or an old snowpark stager.
The park area is divided into 16 jumps and obstacles that can be ridden individually according to skill level and thus tickle everything out of winter sports enthusiasts.
Park Area 2
As the name suggests, Parkarea 2 is perfect for all those who have already made their first acquaintance with jumps, jips and the like. Every single obstacle is arranged in such a way that the already existing skills can be further developed and expanded.
The highlight of Parkarea 2, however, is the large air cushion at the end of the course. Freestylers land softly and safely there and hone their rotation skills.
Parkarea 2 consists of 15 obstacles that have to be mastered. By the way, it doesn't matter whether you're on a board or on skis.