357 Senda Alp Trida–Alp Bella (W10)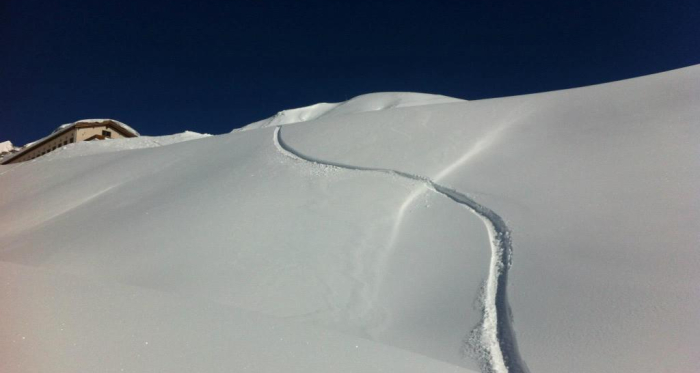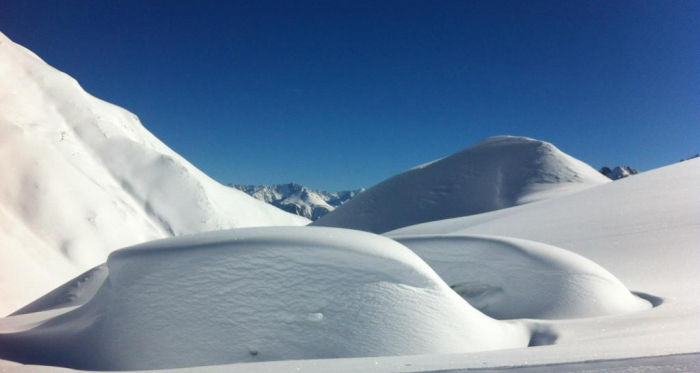 9 Bilder anzeigen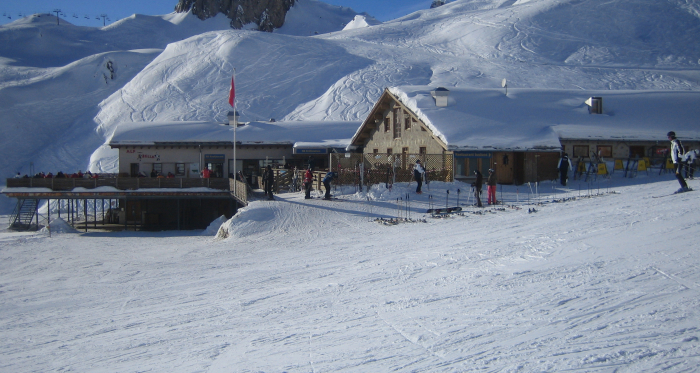 From Alp Trida to beautiful Alp Bella this winter hike with its wonderful views leads right into the centre of the Silvretta Ski Arena Samnaun/Ischgl. Here visitors enjoy wonderful views of Piz Mundin, Muttler and the Ötztal Alps.
---
Start
Alp Trider Sattel mountain station
Ziel
Alp Trider Sattel mountain station
Koordinaten
46.978335, 10.37354
Beschreibung
To get to the starting point, take the double-decker cable car up to Alp Tride Sattel and then down to Alp Trida with the N6 cable car. Alp Trida literally means "desert alp" in Rhaeto-Romanic. On the Alp lie countless boulders which fell long ago from the Bürkelkopf and Flimspitz and were spread over the Alp Trida by a glacier. In winter the boulders are hardly visible under the thick layer of snow. At the restaurant Skihaus Alp Trida the path first leads 200 m uphill along piste 68b, then steadily and slightly ascending to Alp Bella, the "beautiful alp" (2380 m above sea level). There are hardly any boulders on Alp Bella, hence the name. Winter hikers enjoy the panorama of the Piz Mundin, Muttler and the Ötztal Alps. In summer this is one of the highest cow Alps in Europe. The path from milk to cheese leads here in Samnaun over a milk pipeline which brings the milk from the alp directly to the cheese maker. In winter the culinary offer invites skiers and hikers to stay. From the Alp Bella the round rock formation "near the church" can also be seen, an impressive geological witness to the folding of the Alps. The walking time there and back is a comfortable two hours.
Sicherheitshinweis
The trail is groomed after each snowfall. Please refer to the condition reports in the winter sports report . The tour was evaluated in favorable weather conditions, the current snow and weather conditions must be taken into account before starting.
Attention: a ski slope will be crossed on the way.
Emergency call:
144 emergency call, first aid
1414 Mountain rescue REGA
112 International emergency call
Wegbeschreibung
From the top station Alp Trida Sattel to the ski house Alp TridaBehind the house further to Alp BellaWay back the same as the way there